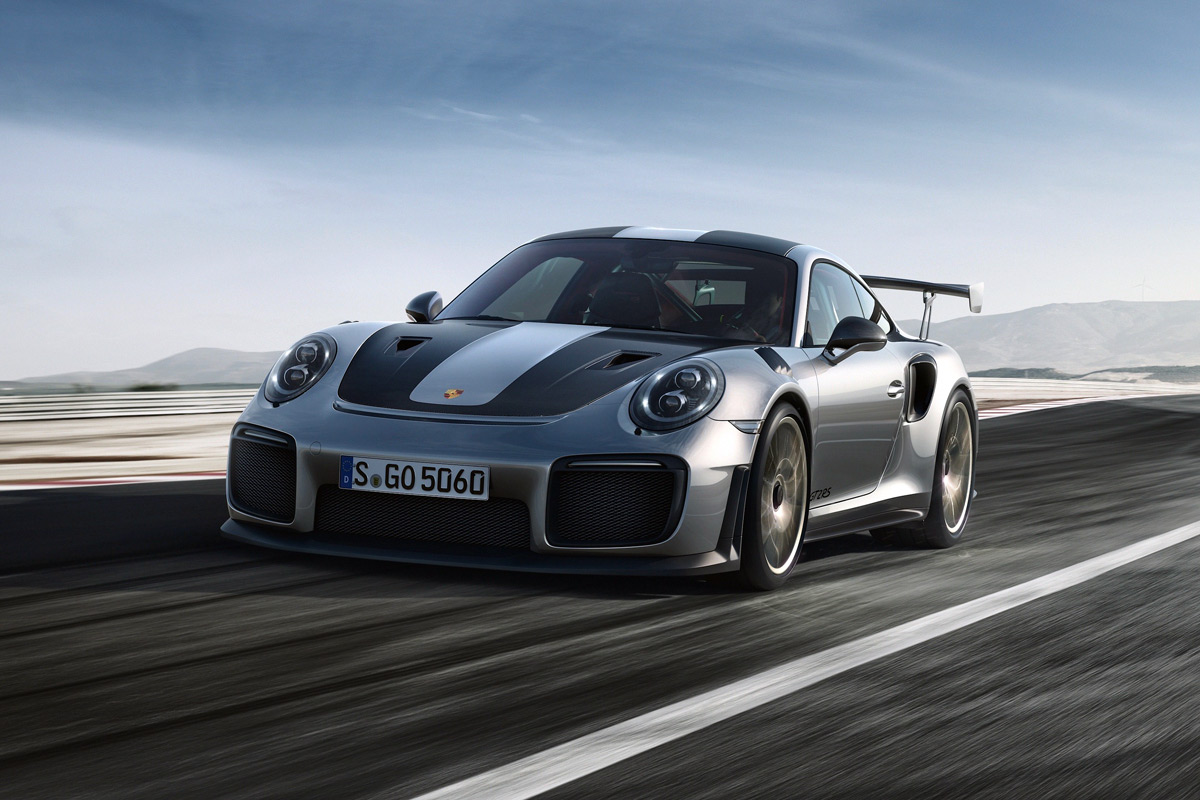 After months of teasing, Porsche finally unveiled the 2018 Porsche 911 GT2 RS at the Goodwood Festival of Speed a few weeks ago, and it's an absolute monster!
Porsche is calling the new GT2 RS the "fastest and most powerful street-legal 911 model ever," and a quick glance at the stats make that point abundantly clear. It rockets from 0-60 in 2.8 seconds, has a top speed of 211 MPH , and puts out an incredible 700 horsepower and 553 ft-lb of torque.
As Keanu Reeves would say, "Whoa!"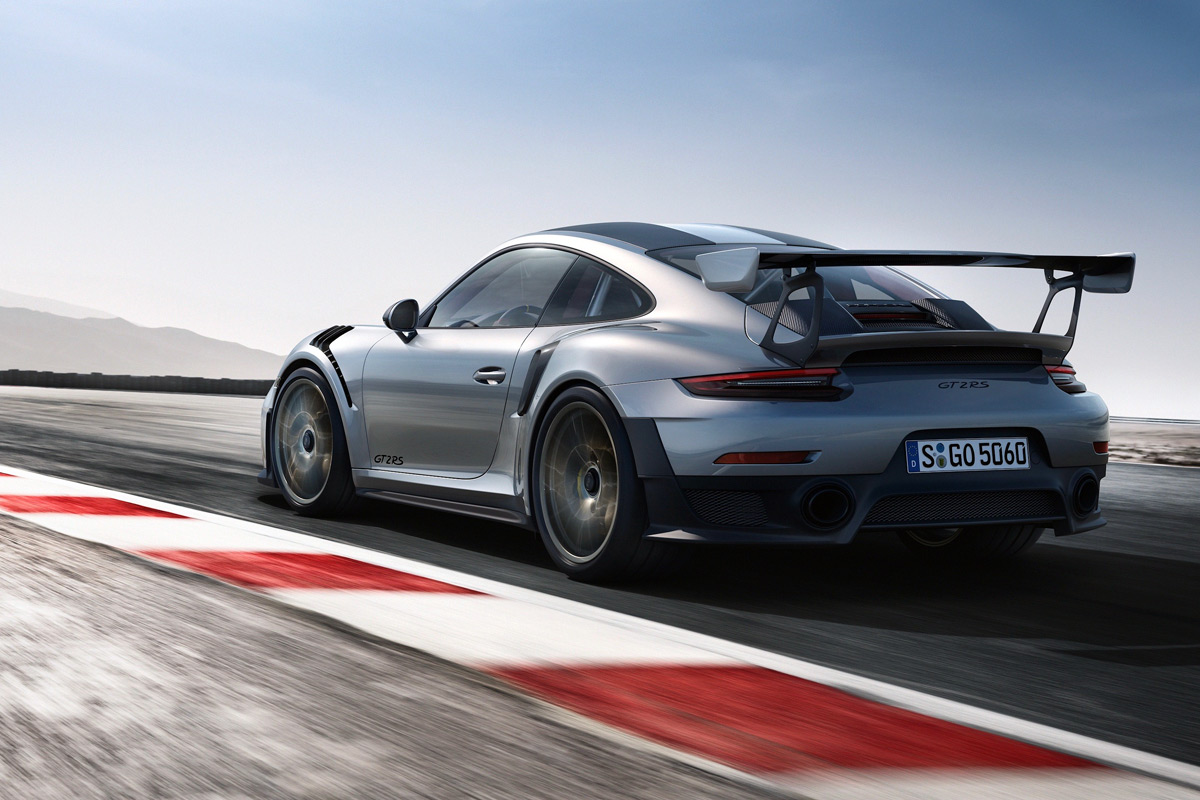 The 911 GT2 RS is powered by the same direct fuel injected 3.8-liter engine as the 911 Turbo S model, but it's been fitted with larger turbochargers to produce even more power. The new intercoolers feature a water sprayer system to reduce intake charge temperatures during peak load. The exhaust system is 15+ pounds lighter thanks to the use of titanium, and it sounds insane to boot.
As expected, the GT2 RS will only be offered with a 7-speed PDK dual clutch transmission. But as someone who's driven a 911 Turbo S with PDK before, I can tell you that shifts happen in the blink of an eye. It's fast!
With an eye on the Nurburgring record, Porsche dialed in the chassis, equipped the car with super sticky tires (265/35 ZR 20 tires at the front and 325/30 ZR 21 tires at the rear), and employed rear wheel steering. PCCB carbon brakes are standard, and there's extensive use of carbon fiber to keep the weight down. And of course, there's a HUGE rear wing to keep the rear-end firmly planted at speed.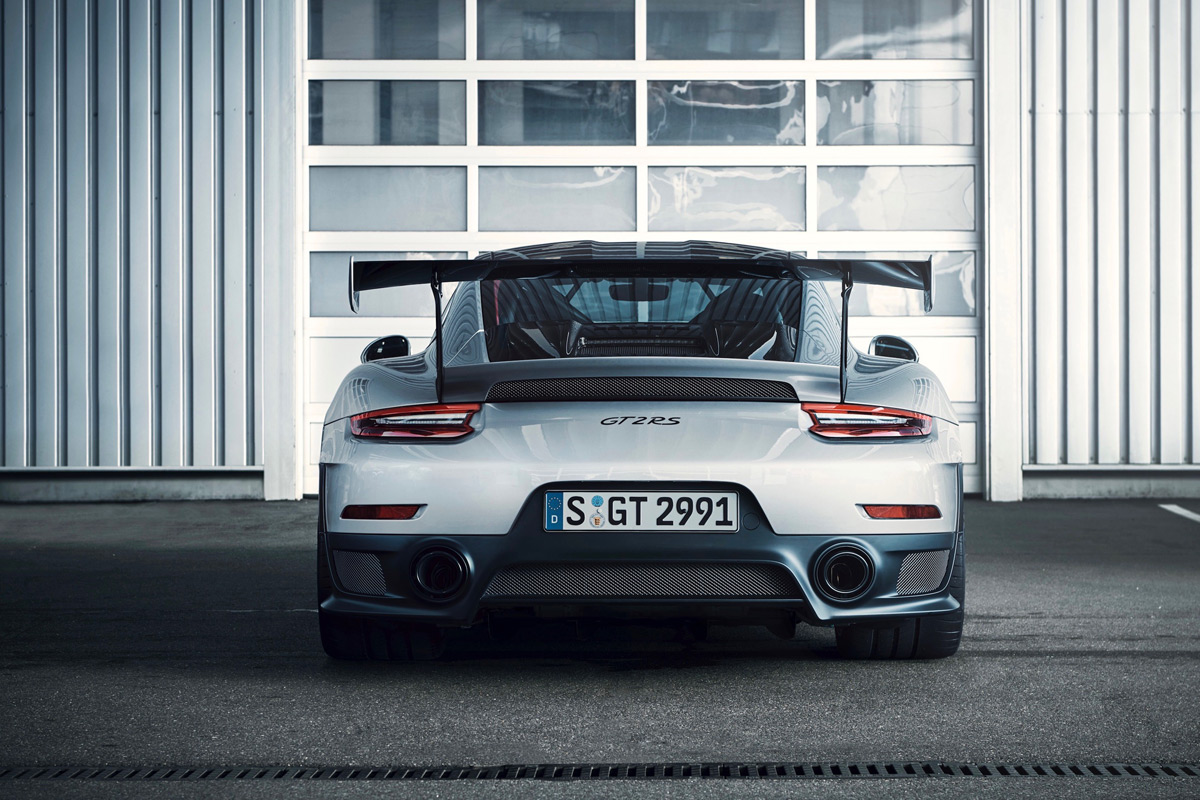 There's also a pricey Weissach Package option ($31,000) which reduces the weight of your 911 GT2 RS by "nearly 40 pounds", thanks to magnesium wheels (good for over 25 pounds of unsprung weight loss), a carbon fiber roof, carbon fiber anti-roll bars, and end links.
www.newsroom.porsche.com
So how much will the 2018 Porsche GT2 RS set you back? The car has a base MSRP of $293,200, and with options that price will cross the $300K mark in no time. Still, it sounds like the car is worth every penny (and then some), and we'll find out for sure when they reach dealers in early 2018.
In the meantime, feast your eyes on this drool-worthy video from Porsche!