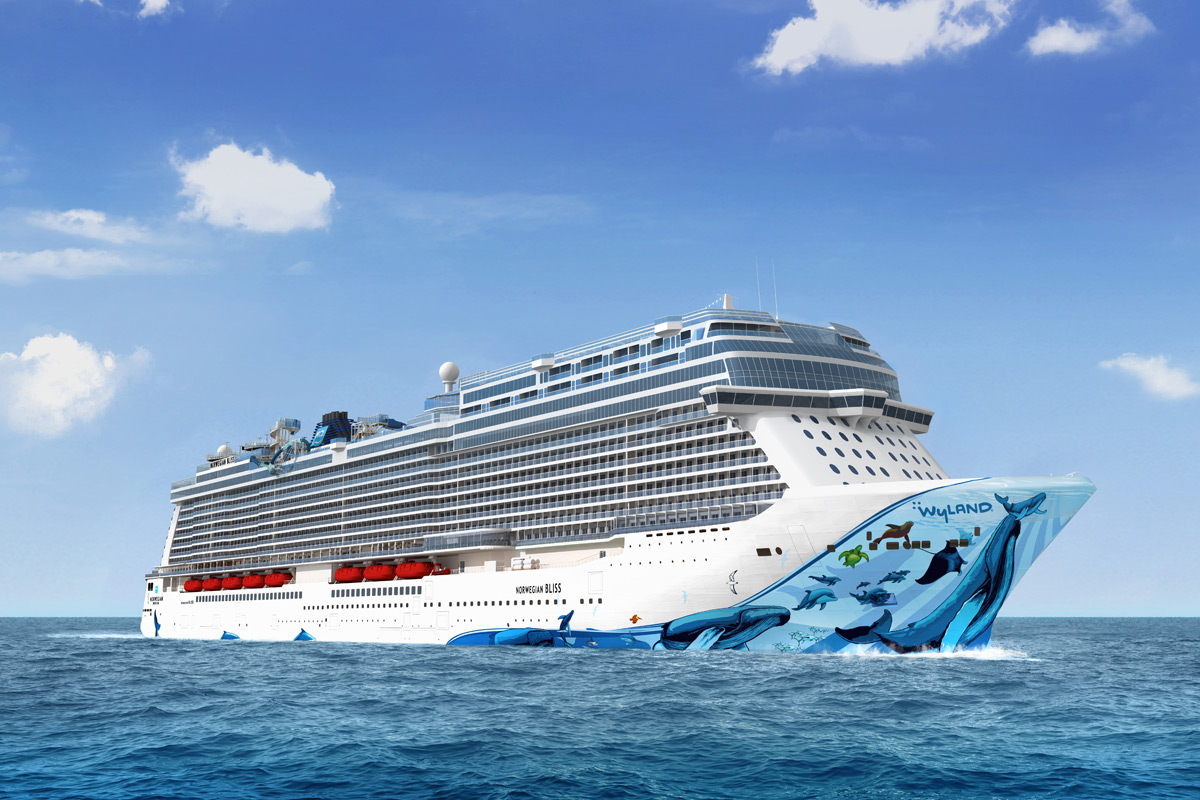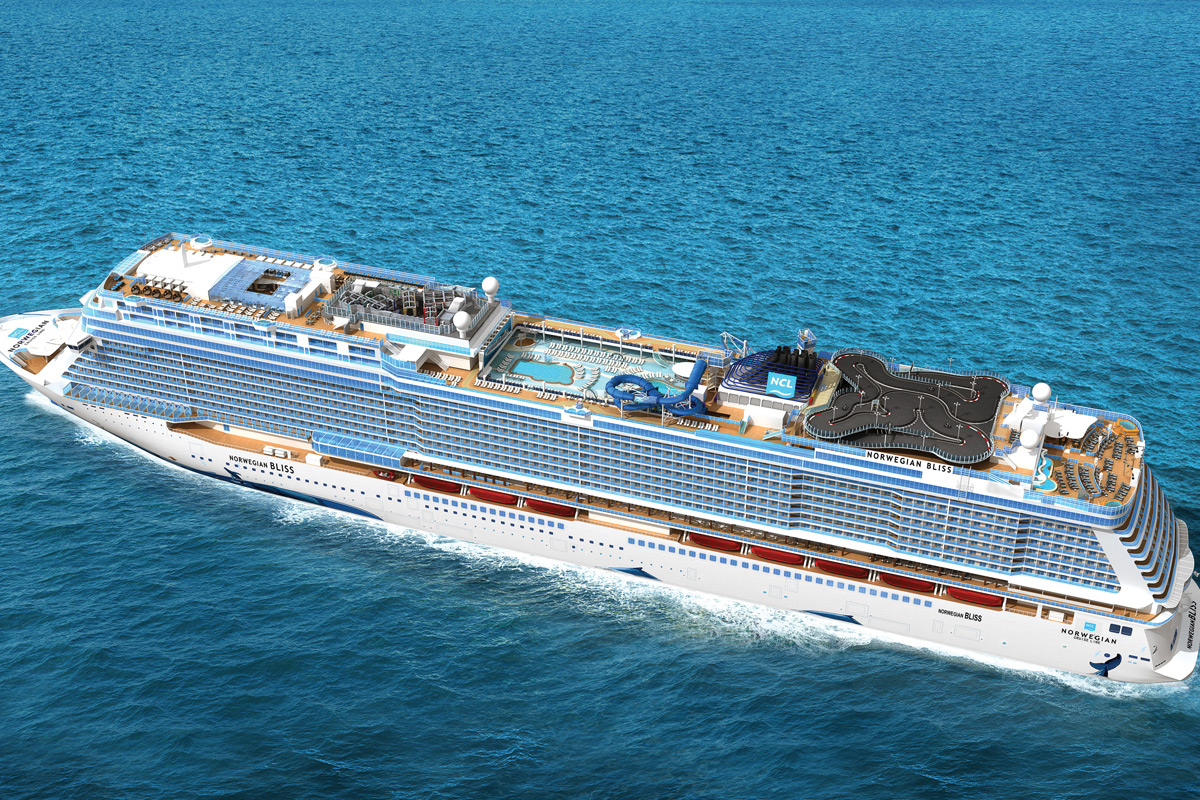 Last year, NCL told us about the Norwegian Joy, the first cruise line to feature a go-kart track at sea. We were all ready to book our tickets.. until we learned that the Joy was going to be based in China. 🙁
Luckily, Norwegian Cruise Line hasn't forgotten about those of us stateside, revealing features and amenities this week for their upcoming Norwegian Bliss ship. And let me tell you, it sounds freaking awesome! NCL's latest ship has been designed for the ultimate cruising experience, and the ship will sail to Alaska and the Caribbean with select voyages to the Mexican Riviera beginning in June 2018.
Custom-built for the spectacular, Norwegian Bliss will boast many firsts at sea for the global market including the largest competitive race track at sea and an open-air laser tag course. The ship's exciting new features will join the brand's signature elements of freedom and flexibility that NCL is known for across the globe, including a myriad of mouthwatering dining options and a vibrant onboard atmosphere fueled by dynamic intimate spaces and a multitude of bars and lounges, award-winning youth programs and more.
"Norwegian Bliss will no doubt be our most incredible ship to date," said Andy Stuart, Norwegian Cruise Line president and chief executive officer. "We have elevated Norwegian Bliss's onboard experience to new heights, bringing the best features from across our fleet plus exciting new first-at-sea activities like the largest race track and new dining concepts to create the ultimate cruising experience."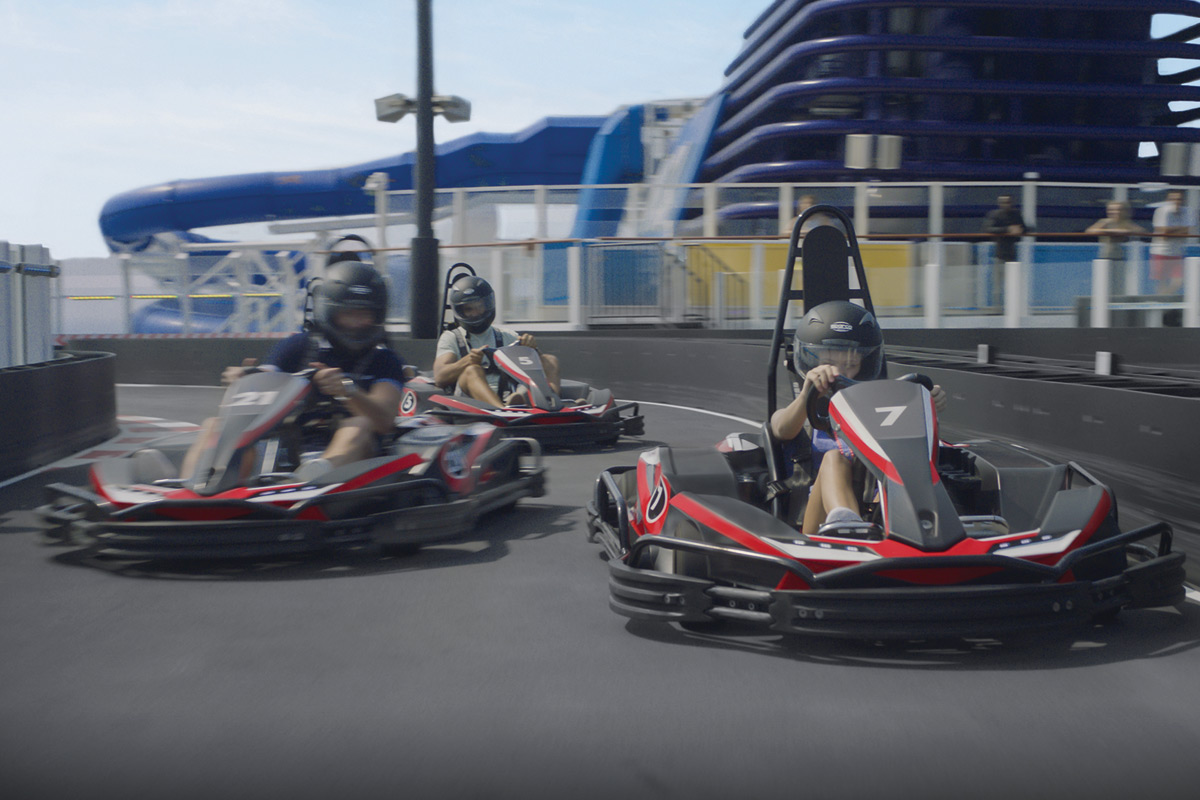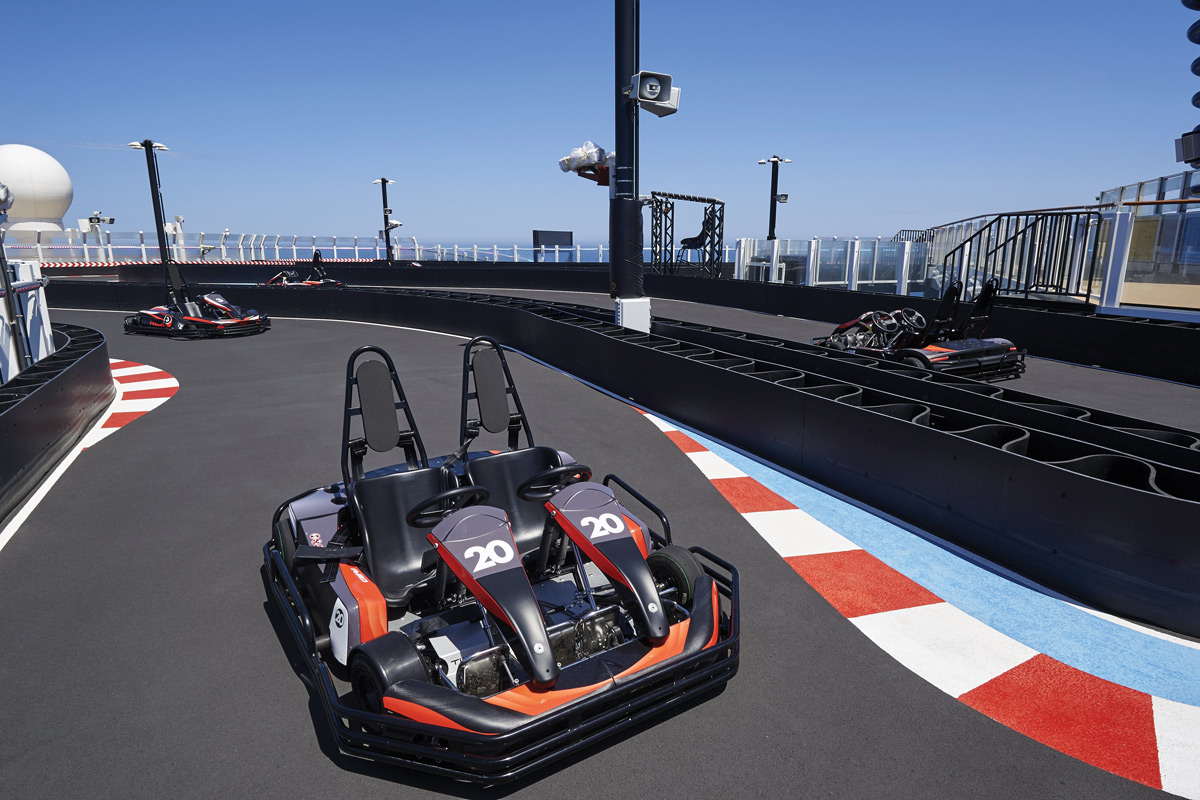 On the ship's top-deck, guests can put the pedal to the metal for the first time aboard a cruise ship with a two level electric-car race track. The 1,000 foot competitive track will rev up the hearts of all who race around her many twists and turns with four speed settings accommodating novice, intermediate and advanced drivers, reaching up to 30MPH — with a special "turbo boost" available on each lap.
The electric cars run silent so as to not disturb those seeking to enjoy the serene environment. But guests will have the full racing experience while they channel their inner Andretti, as the sounds of a race car engine are piped in through speakers located in the car's headrest.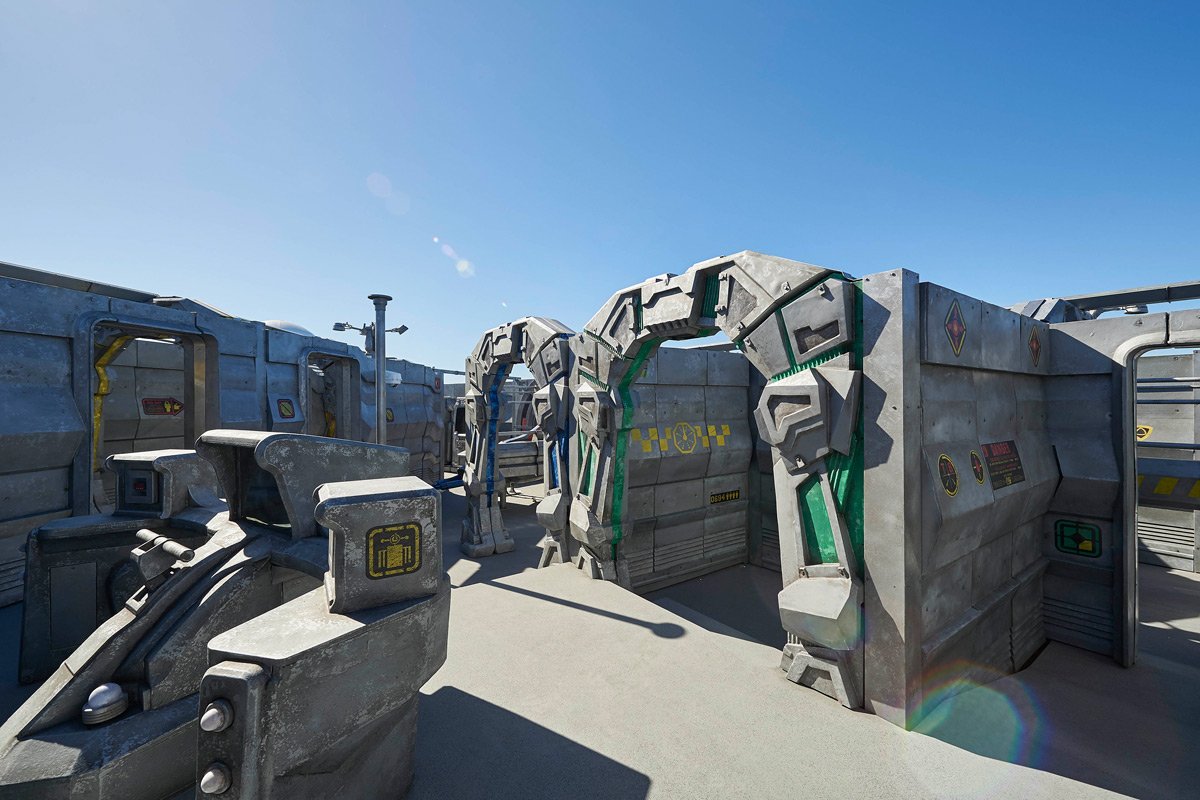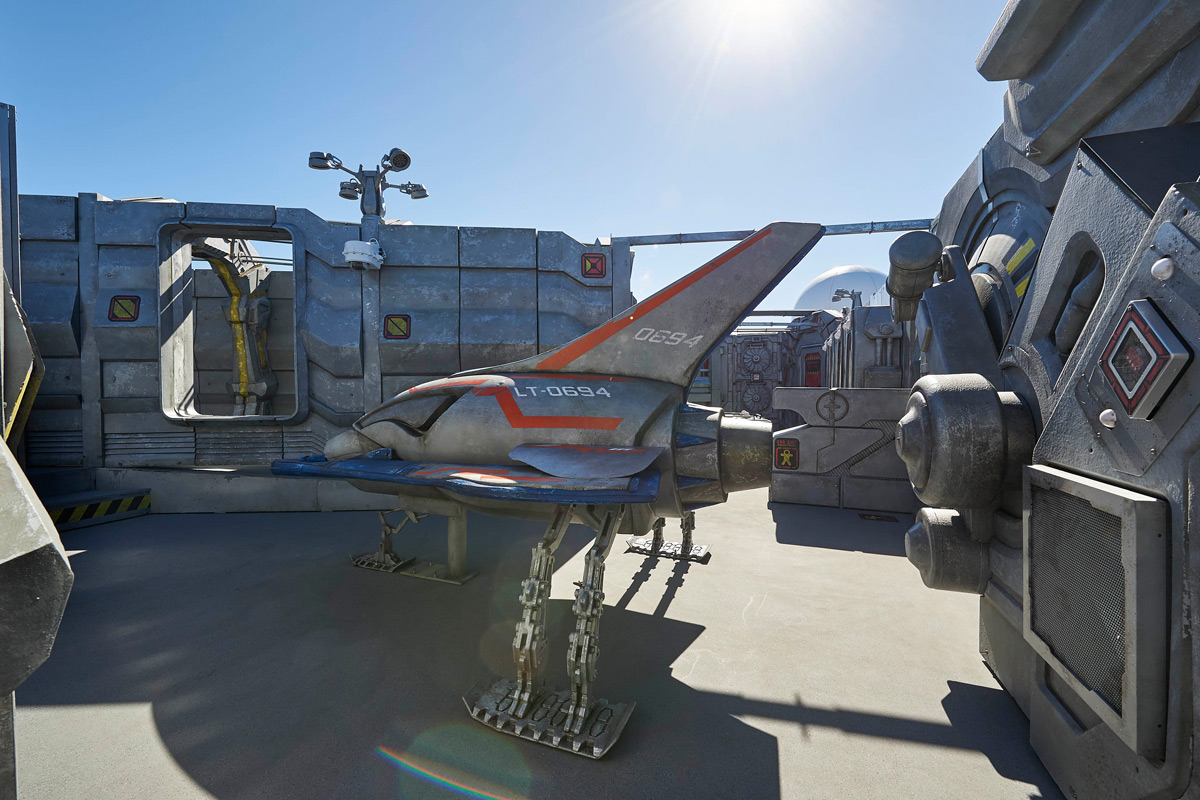 After burning rubber at the race track, guests can test their agility at the open-air laser tag course. Themed as an abandoned space station, the course comes to life both day and night as guests go into stealth-mode and compete against family and friends with state-of-the art laser guns.
I haven't played Laser Tag since I was a kid, but the course looks pretty darn cool, and I'm sure this will be a hit with both kids and kids-at-heart.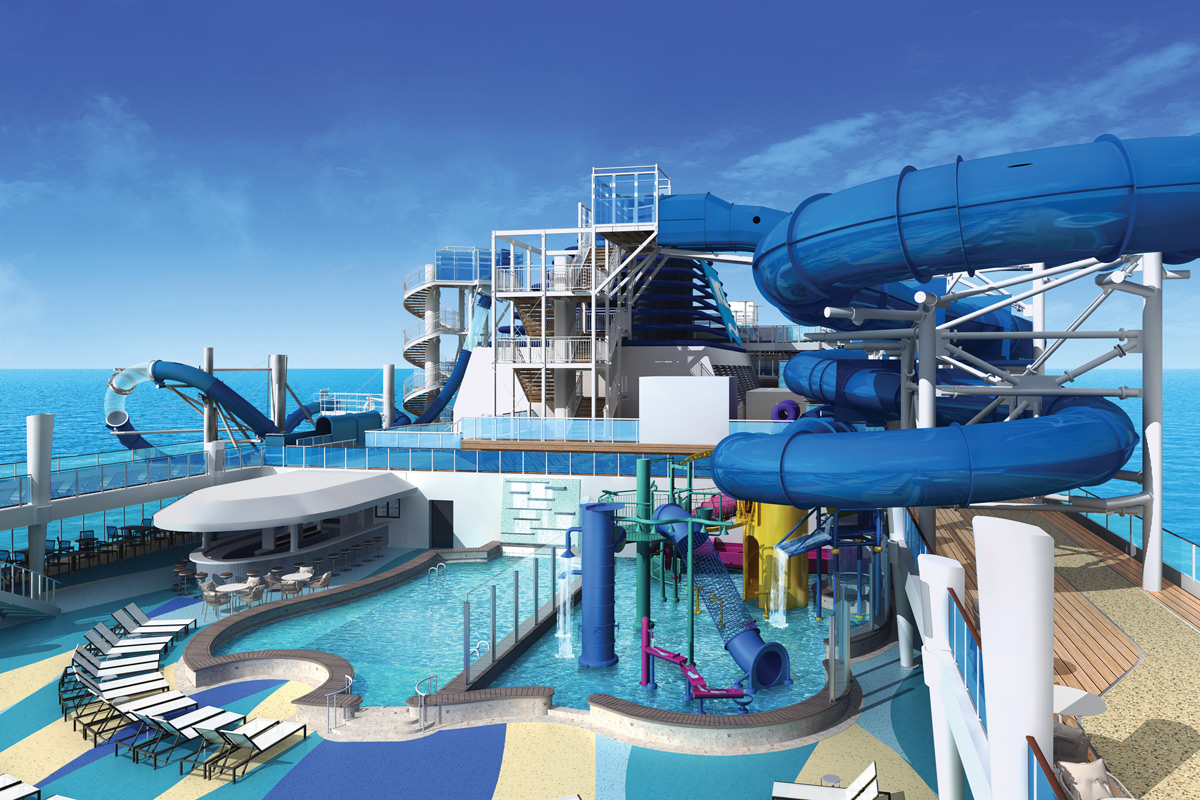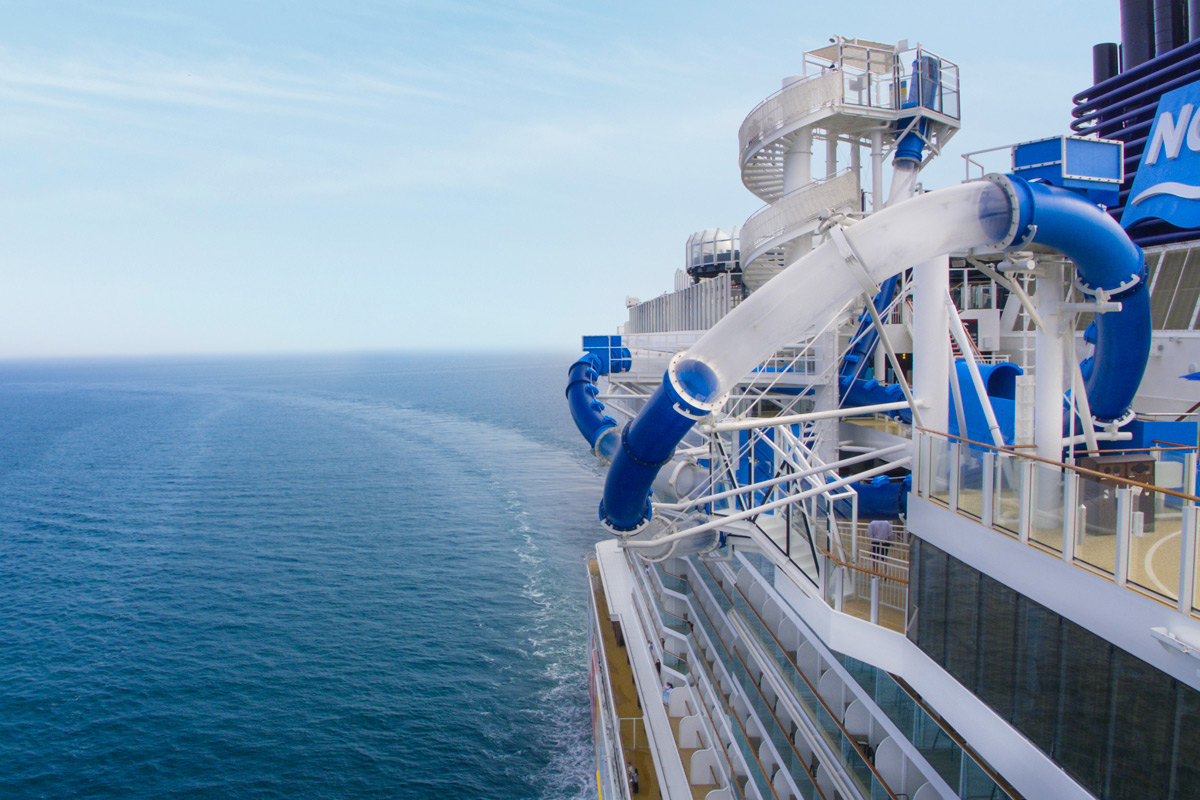 Guests can cool down afterwards at the ship's expansive pool and sundeck featuring 2 spacious pools and 6 infinity hot tubs that scale the side of the ship. The ship's Aqua Park also includes two multi-story waterslides. Not for the faint of heart, the high-speed Ocean Loops free fall slide includes two exhilarating loops, one that extends out over the side of the ship and a second see-through loop that stretches down to the deck below.
The tandem Aqua Racer slide allows guests to race side-by-side on inner tubes for more than 360 feet, with a translucent section that provides stunning ocean views as guests twist and turn to the finish line.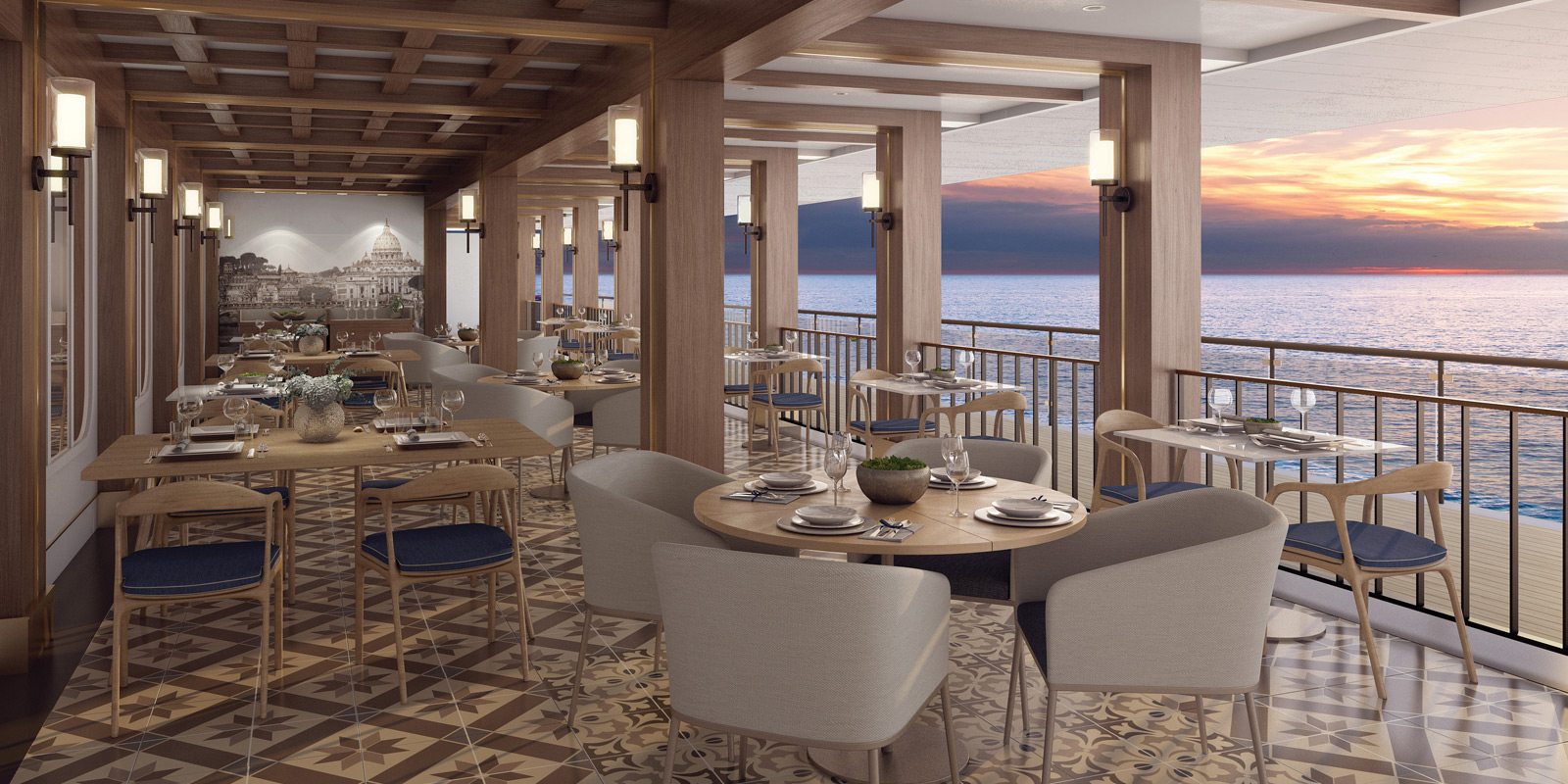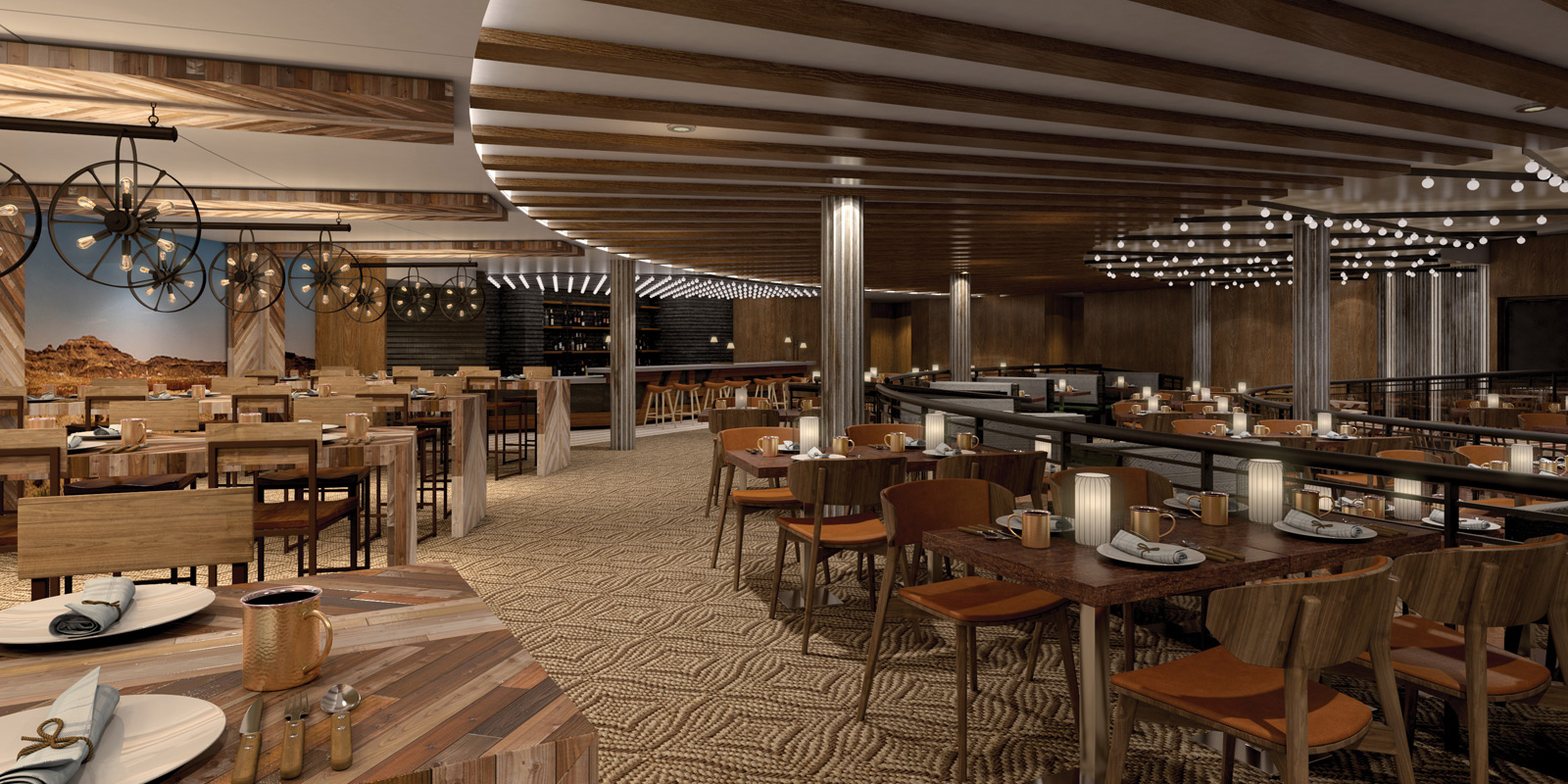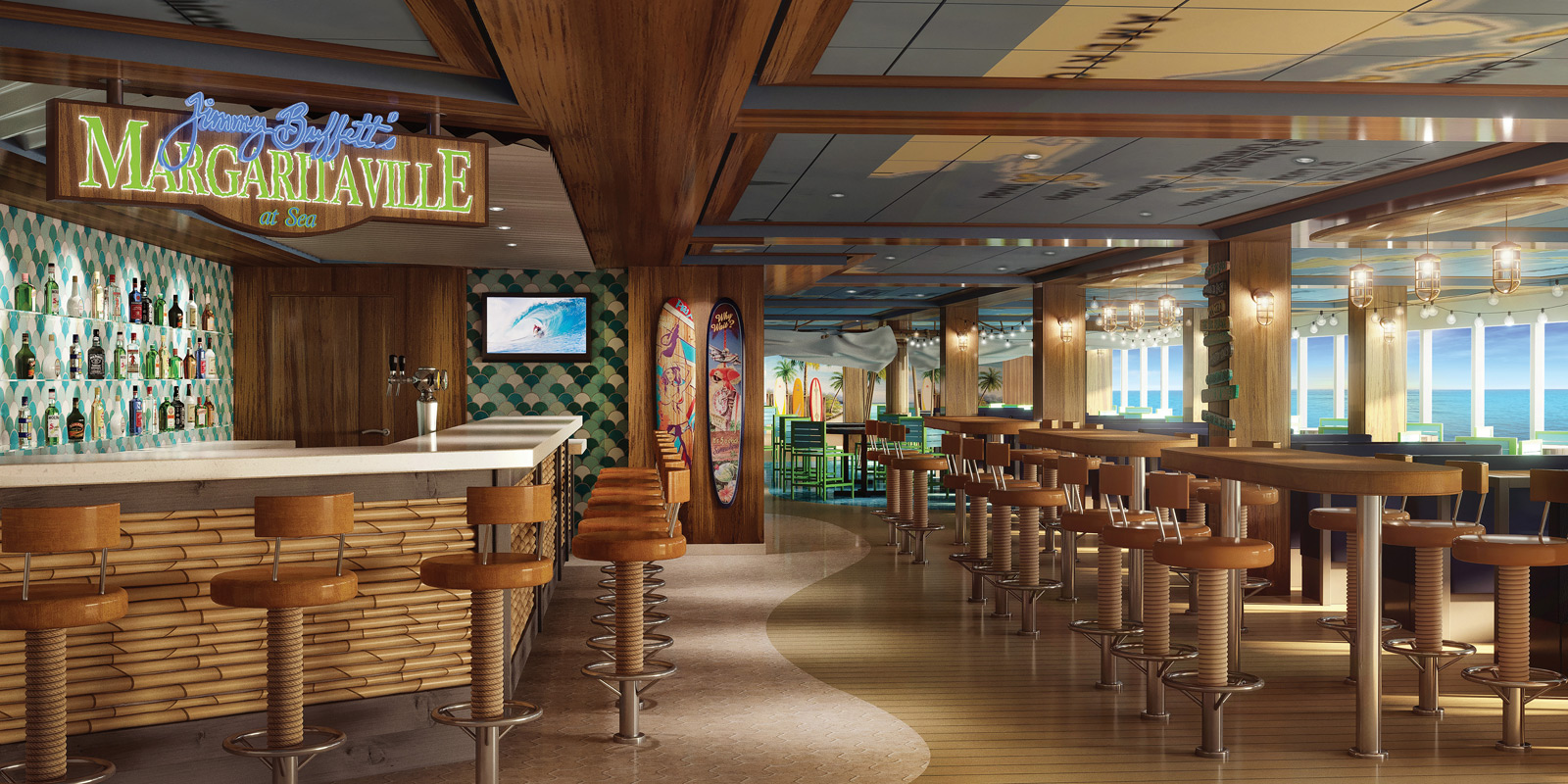 Foodies and cocktail connoisseurs will be able to dine, sip and savor to their heart's delight with a breadth of dining and bar options aboard Norwegian Bliss, including signature Norwegian favorites as well as exclusive new concepts that will debut aboard the line's newest ship. Just looking at the list of specialty restaurants on board is enough to get your stomach growling.
Man, between Q, Cagney's Steakhouse, La Cucina, and The Bake Shop, I'm going to gain 20 pounds if I'm not careful. Clearly, I'm going to have to hit the gym every morning in order to stay ahead of it..
Starting next summer, the Norwegian Bliss will sail weekly seven-day Alaska cruises each Saturday from Pier 66 in Seattle, making her the largest, most innovative ship to ever seasonally homeport on the West Coast.
The Norwegian Bliss will sail her inaugural Winter season beginning in November 2018, sailing seven-day Eastern Caribbean cruises each Saturday from the Port of Miami, featuring calls in St. Thomas, US Virgin Islands; Tortola, British Virgin Islands and Nassau, Bahamas.
For more information on Norwegian Bliss, visit bliss.ncl.com. I've been on a dozen cruises in the past, but I have never cruised with NCL before. Something tells me that's about to change real soon!