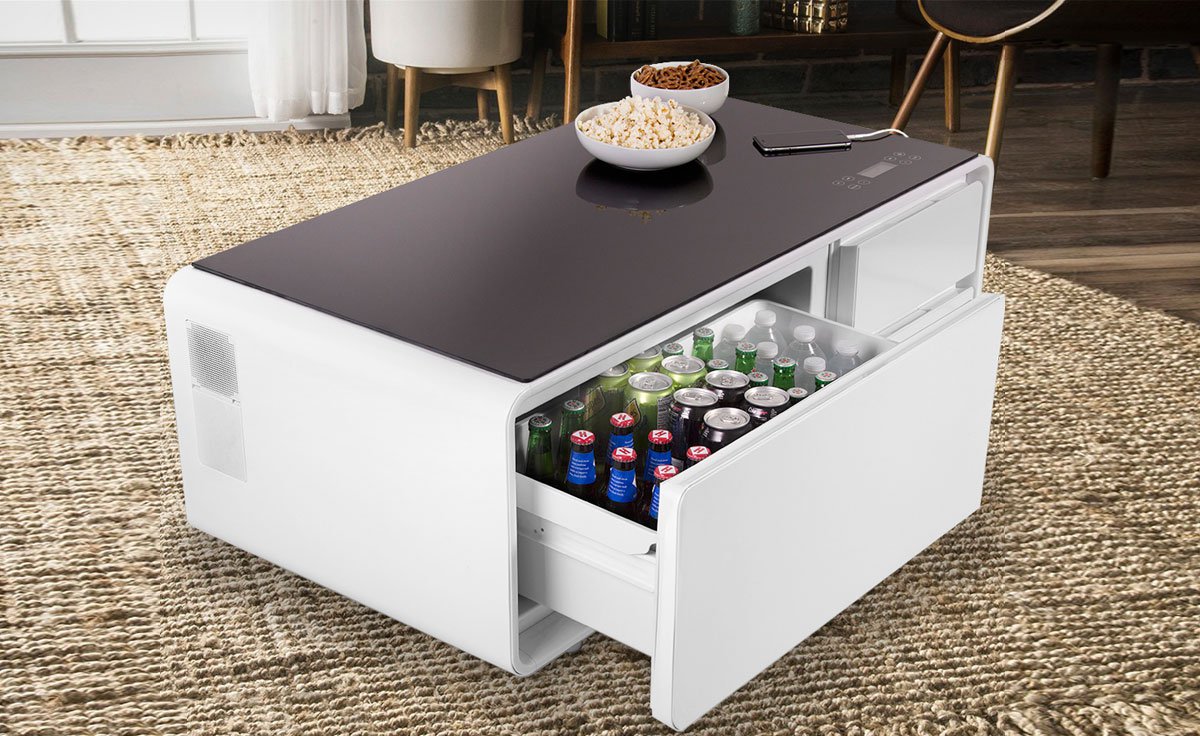 The Sobro Coffee Table Cooler is the coolest coffee table we've ever seen.. literally! That's because it's got a refrigerated drawer, eliminating the need to get up to grab another drink or snack while binge-watching your favorite Netflix series.
But wait, there's more! This high-tech coffee table also has integrated Bluetooth speakers, two USB charging ports to keep your devices juiced up, underside LED lights, and touch controls integrated right into the glass surface to control it all. The Sobro is a coffee table designed for your connected lifestyle.
What's more, it actually looks like a quality piece of furniture, so your wife or girlfriend shouldn't have an issue with it. And the best part? It won't break the bank, with a price tag of just $549 (during the early bird promo on Indiegogo). I paid nearly as much for my boring old coffee table that does.. nothing.
The Sobro Coffee Table Cooler might just be the greatest living room innovation since the remote control!