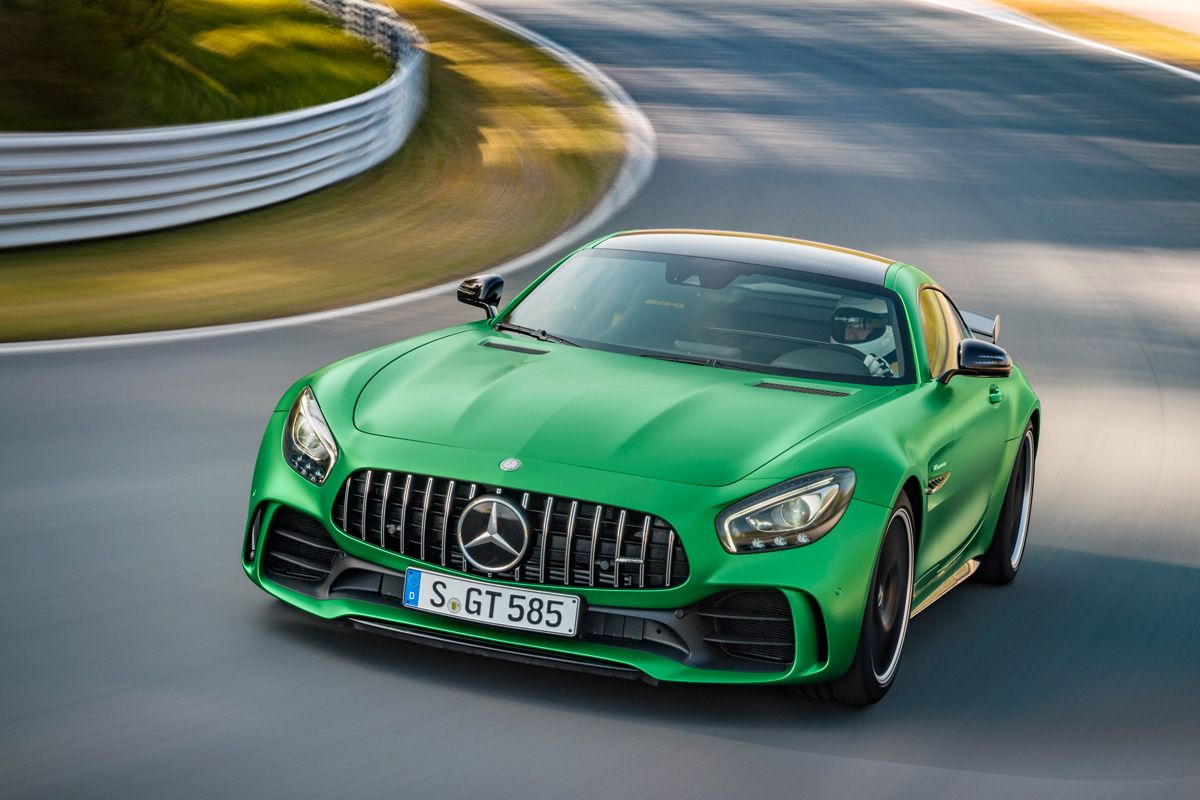 Last year, I was fortunate enough to get some track time with the Mercedes-AMG GT S, and I instantly fell in love with this bad boy. The aggressive looks (accentuated in that insane Solarbeam Yellow Metallic hue), the intoxicating exhaust note, and the race car handling, it's really the total package!
But for those looking for something a little more track-ready, there's now even a better option. Introducing the 2018 Mercedes-AMG GT R was debuted, an even badder-ass version of the sports coupe, with more power, less weight, and an in-your-face paint job.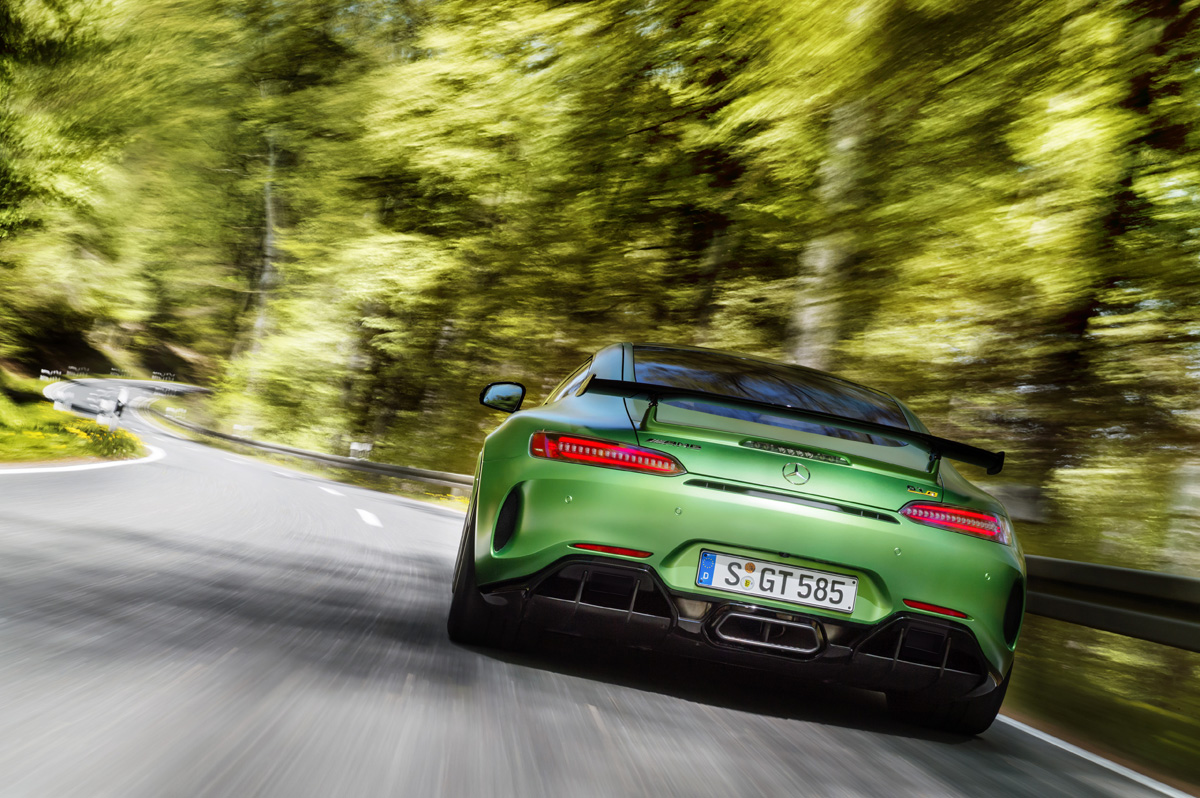 Just look at the Mercedes-AMG GT R Specs:
Engine: Handcrafted AMG 4.0L V8 Biturbo with Dry-Sump Lubrication
Horsepower: 577HP
Torque: 516 lb-ft
0-60: 3.5 seconds
Top Speed: 198 mph
You can pick your jaw up off the floor now..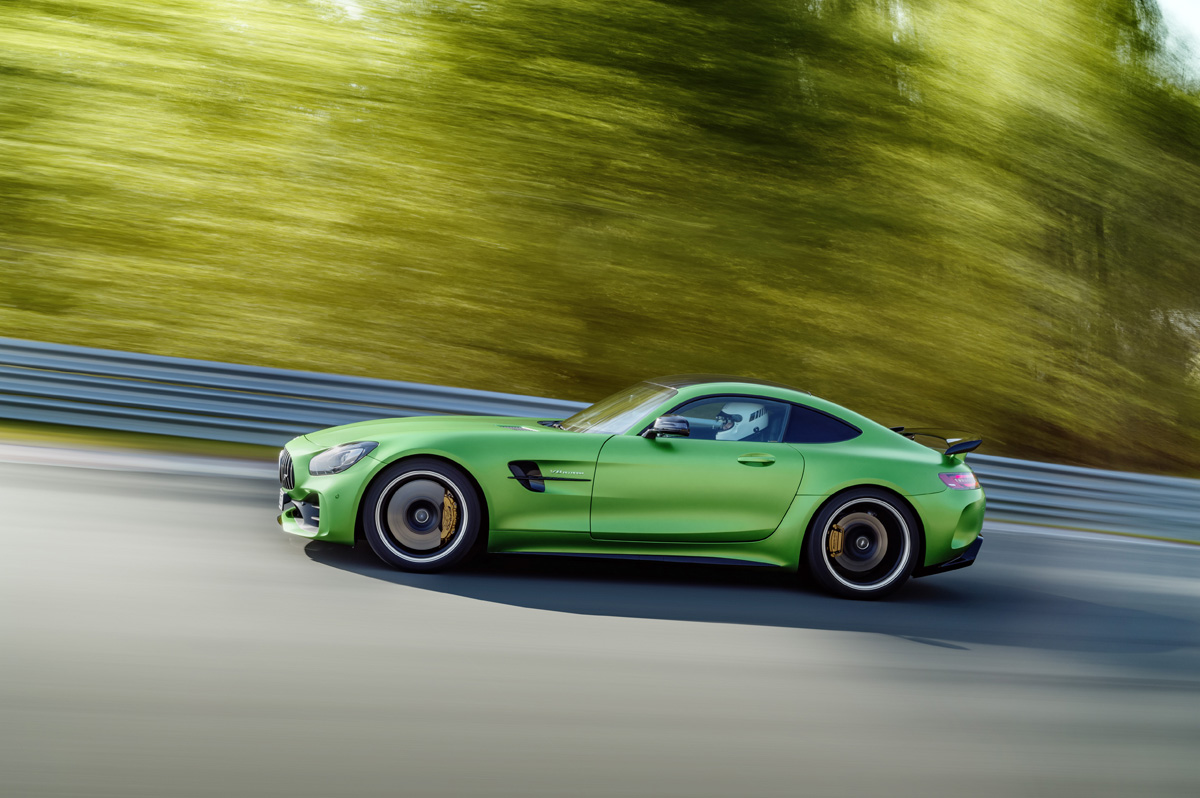 As you can see, these numbers are considerably higher than the base AMG GT (456HP / 443 lb-ft) and AMG GT S (503HP / 479 lb-ft). But the AMG GT R isn't just about power. The AMG GT R combines lightweight construction with a modified suspension (with standard rear-wheel steering) and new aerodynamics, which results in superior performance and an edge in handling. Further modifications include wider front and rear fenders and a large rear aerofoil with rear fascia and double diffuser designed to enhance aerodynamics, tighten turns and provide maximum grip.
There's a traction control system with nine levels of adjustment (not just "on" or "off"), not to mention loads of carbon fiber that reduces the weight of the AMG GT R by around 200 pounds against the S.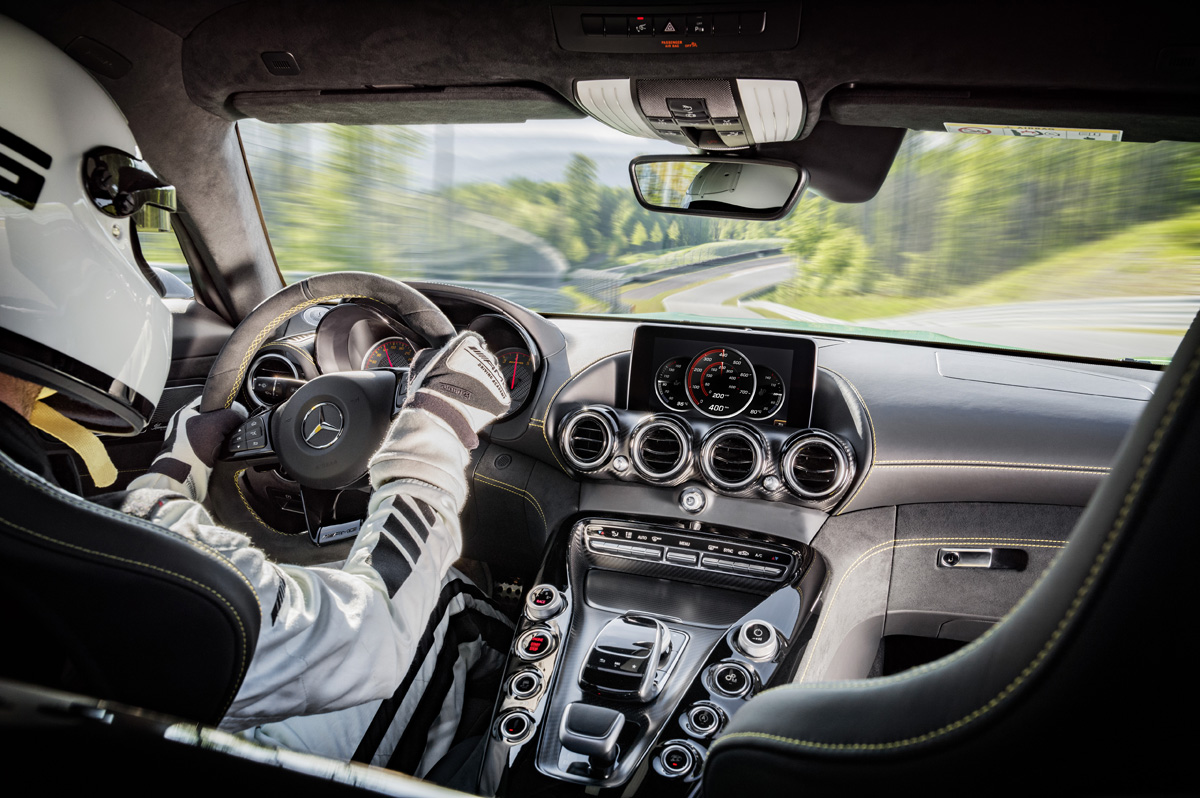 And what about that bold paint color? The "AMG Green Hell Magno" name pays homage to the Nürburgring Nordschleife (which bears the nickname Green Hell), where the car was rigorously tested and tuned. Hey, when you're dropping $200K+ on a supercar, you want it to stand out, right?
The likelihood of us ever getting behind the wheel of one of these bad boys is slim to none, so we'll have to make do with this tour of the North Loop of the Nurburgring racetrack with Lewis Hamilton instead:
EDIT: Follow your dreams, bro. As it turns out, I got to drive this amazing car a few years later, on a race track no less. And let me tell you, it was freaking EPIC!