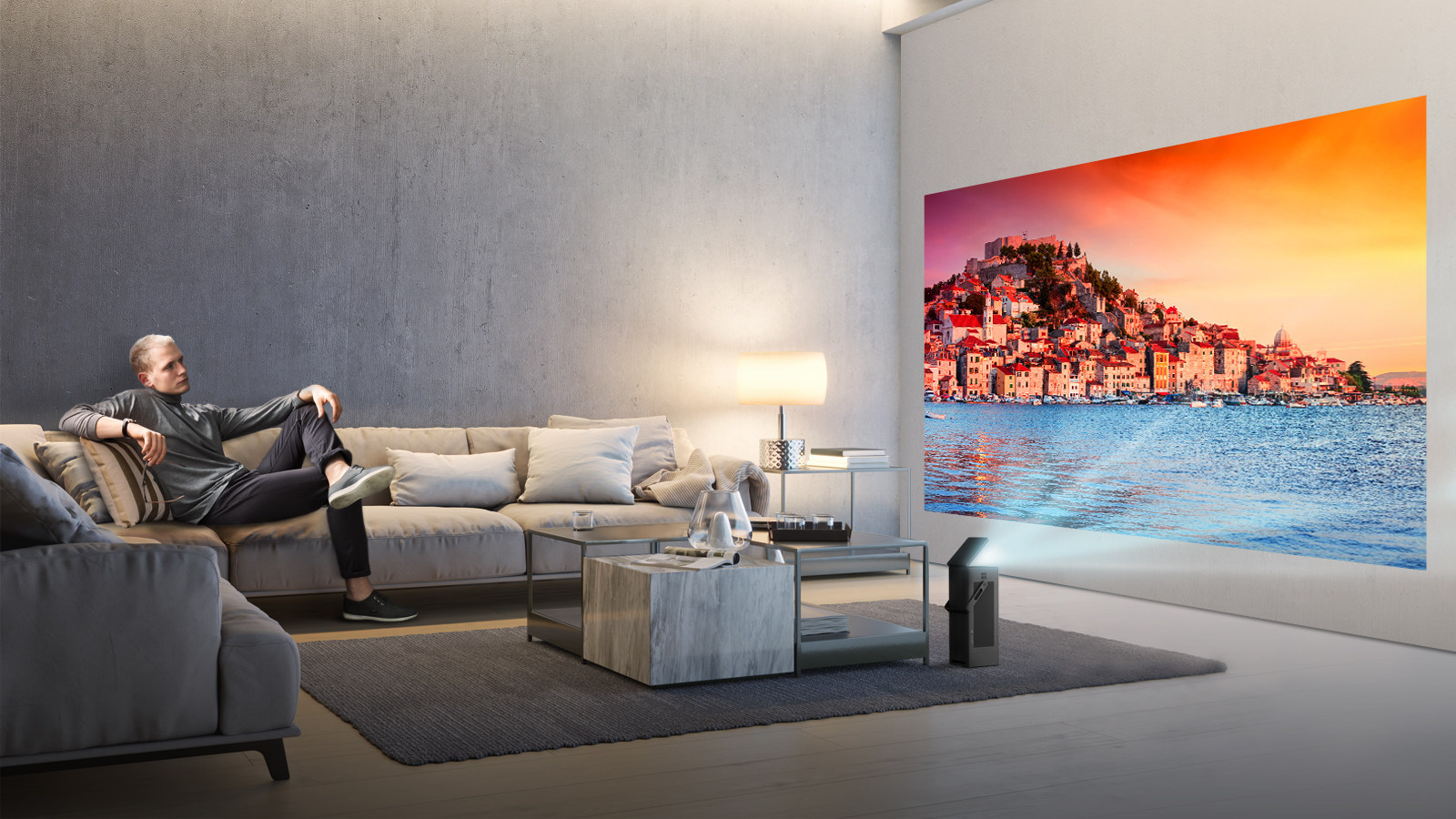 LG is sure to wow crowds at next week's Consumer Electronics Show (CES) with their eye-popping 150-inch high-definition home projector, which brings the movie theater experience into the comfort of your home.
The LG HU80KA projector delivers ultra-sharp video in a compact, beautiful design, allowing you to mount it on the wall, hang it from the ceiling, or place it on the floor. And it's small enough that you can even bring it with you to a friend's house. Seriously, how cool is that?
Traditional 4K projectors are heavy, expensive and difficult to install. LG engineers and designers addressed these drawbacks, taking on the challenge of downsizing the 4K UHD projector without sacrificing picture quality. The result was an affordable yet premium device roughly half the size of competing 4K projectors that delivers superb cinematic experiences in any room of the house.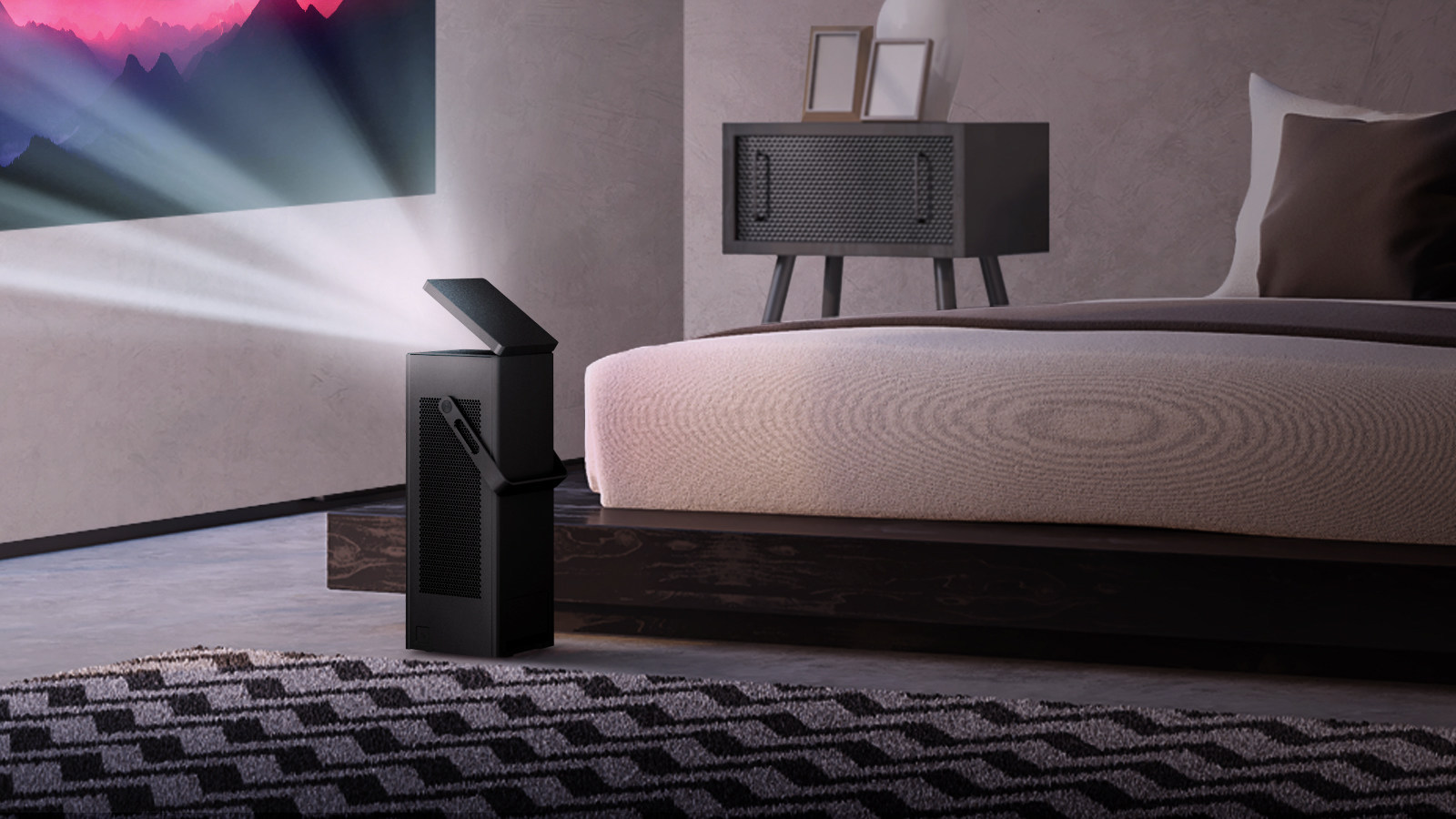 LG's 4K UHD projector can create a 150-inch screen at an amazing 2,500 lumens. What's more, the LG 4K UHD projector also supports HDR content (HDR 10) for an eye-popping cinematic experience in the home, with two 7W speakers delivering high-quality audio. External speakers or a sound bar can also be connected via optical output, HDMI or wirelessly through Bluetooth for enhanced audio performance.
And you'll have no shortage of content to watch, as the projector's webOS 3.5 smart TV interface can access the most popular online streaming services offering 4K content. The device comes equipped with standard connectivity options for USB, Ethernet and HDMI ports, as well as wireless support for external devices such as a keyboard and mouse, offering endless access to high-quality content.
If you're going to be at CES next week, make sure you stop by the LG booth (Booth #11100, Central Hall) so you can experience this incredible home projector for yourself, and see why it earned the coveted CES 2018 Best of Innovation award.
Photo credit: LG