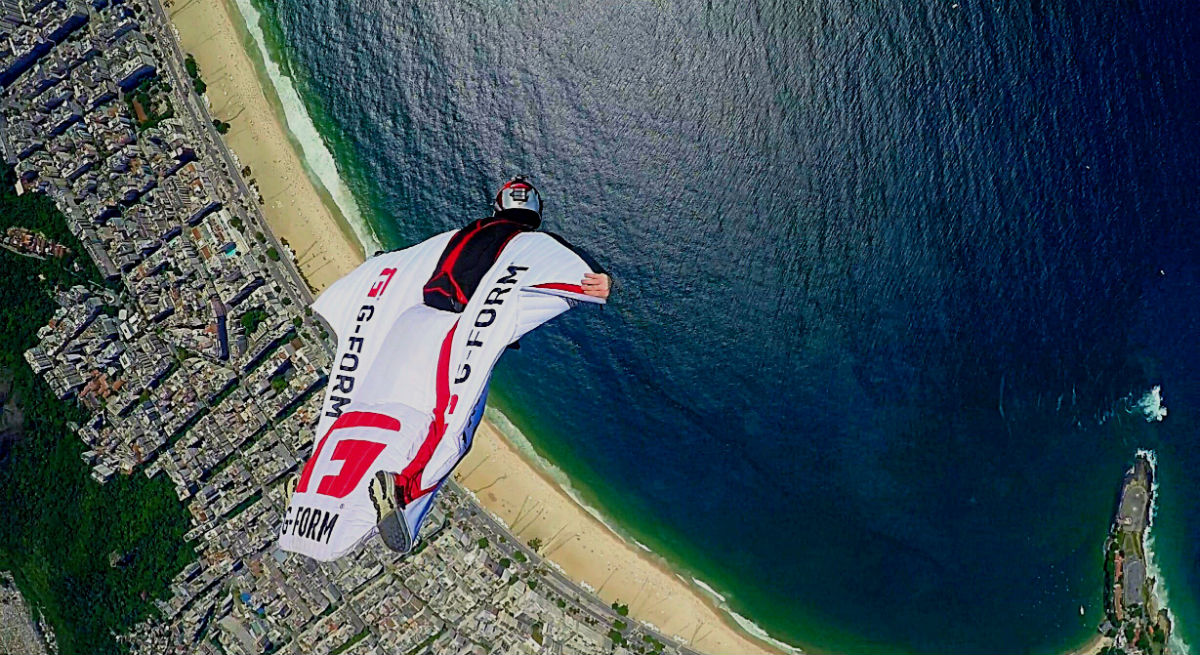 British wingsuit pilot Jamie Flynn recently took his talents to Rio, Brazil to chase his dream of soaring past the famous Christ The Redeemer Statue. The breathtaking footage, which you can see below (skip to the 8-minute mark for the good stuff), captures the best angle of a flyby that showcases the statue, considered one of the new Seven Wonders of the World, and the beautiful surroundings the city has to offer.
Flynn teamed up with local jumper Gustavo Areias and wingsuit cameraman Sam Hardy to complete the feat. After encountering six days of inclement weather, the skies finally cleared and the team was able to execute their long-awaited leap. The jump was another obstacle Flynn was able to conquer following a June 2013 accident that left him with a broken ankle, femur, wrist, elbow and shoulder. Now fully recovered from his injuries, Flynn wears G-Form protection on all of his jumps to help keep him safe.
What do you think of the video?