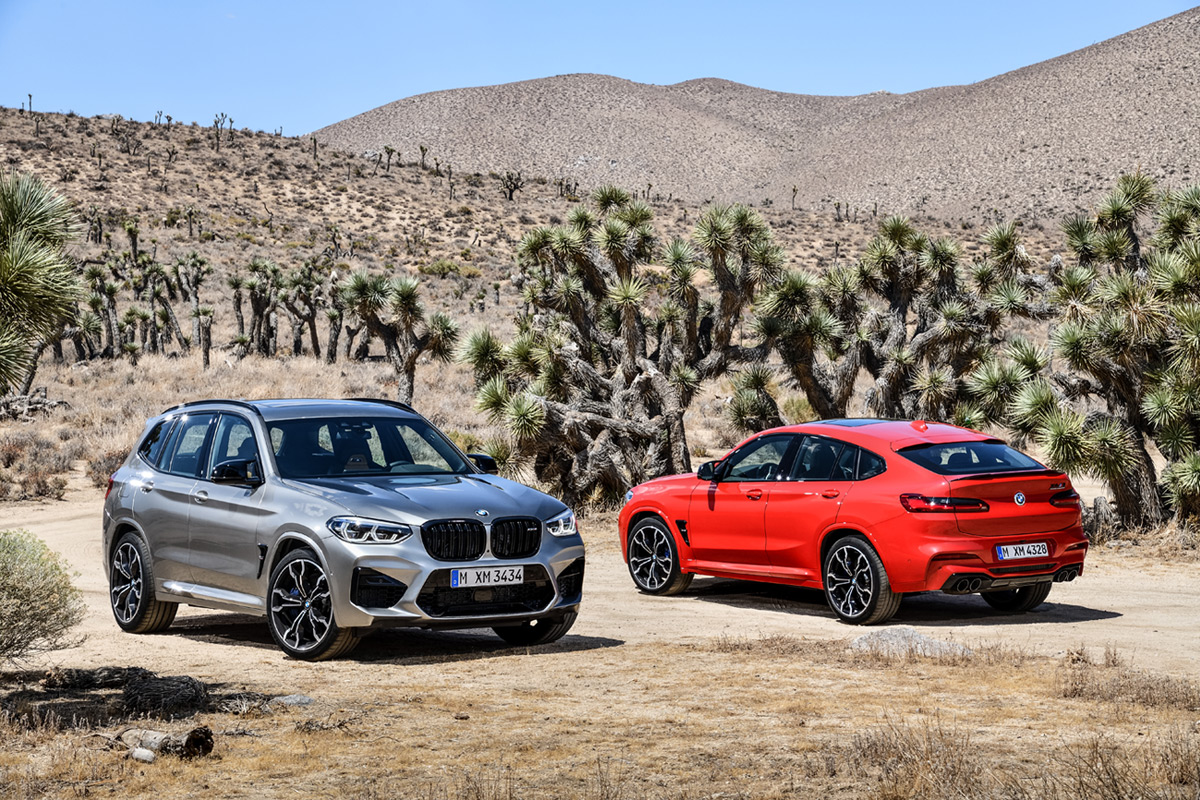 BMW has taken their X3 Sports Activity Vehicle and X4 Sports Activity Coupe and given them the M treatment. The 2020 BMW X3 M and 2020 BMW X4 M both feature the new BMW M S58 inline six-cylinder engine with a crank redline of 7,200 rpm.
The "base" BMW X3 M and X4 M deliver 473 horsepower and 442 pound-feet of torque, with a 0-60 mph time of 4.1 seconds, and an electronically-limited top speed of 155 mph. While that should be enough for most people, for those wanting even more power, BMW offers an even faster Competition variant that kicks things up another notch.
For the ultimate in performance, the X3 M Competition and X4 M Competition models boost power to 503 horsepower, dropping the car's 0-60 time to 4 seconds flat, according to BMW, while the top speed is electronically-limited to 177 mph.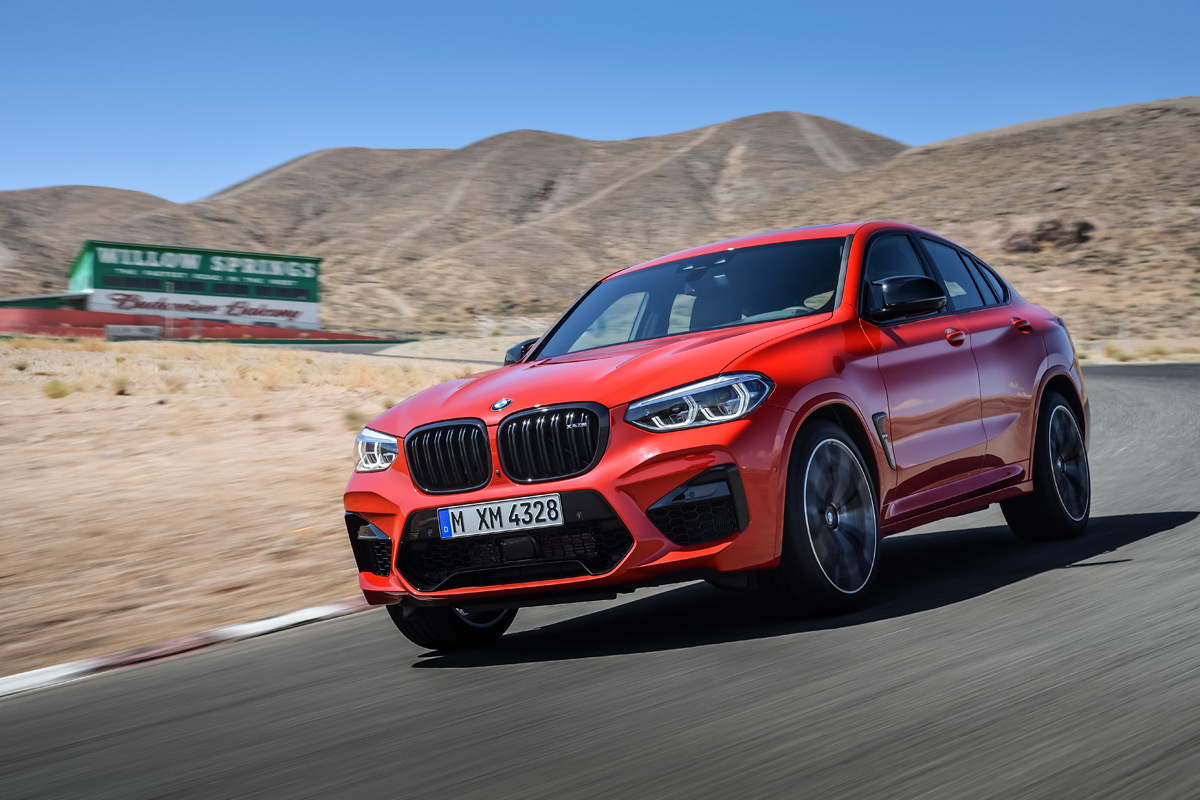 The new BMW M S58 engine has a 3D printed cylinder head core in order to create precision use of geometric forms for weight reduction and strength improvement. This also allows optimal cooling and lubrication ducting in the engine. All things that traditional aluminum casting methods do not allow.
Atop the engine is M TwinPower Turbo technology, with two mono-scroll turbochargers that handle three cylinders each. The turbos are cooled with a water-to-air intercooler. BMW used its motorsports programs to optimize cooling for the new X3 M and X4 M models, utilizing three radiators for the engine cooling systems and two more for engine oil and transmission oil cooling. The oil supply system includes an integrated suction channel and map-controlled oil pump to draw oil from a secondary chamber for continual, reliable flow.
The new BMW M models have a twin pipe exhaust system designed to eliminate backpressure and create a strong soundtrack. Electronically-controlled flaps aid engine note production and are controlled through driver selections in the cockpit of the X3 M or X4 M.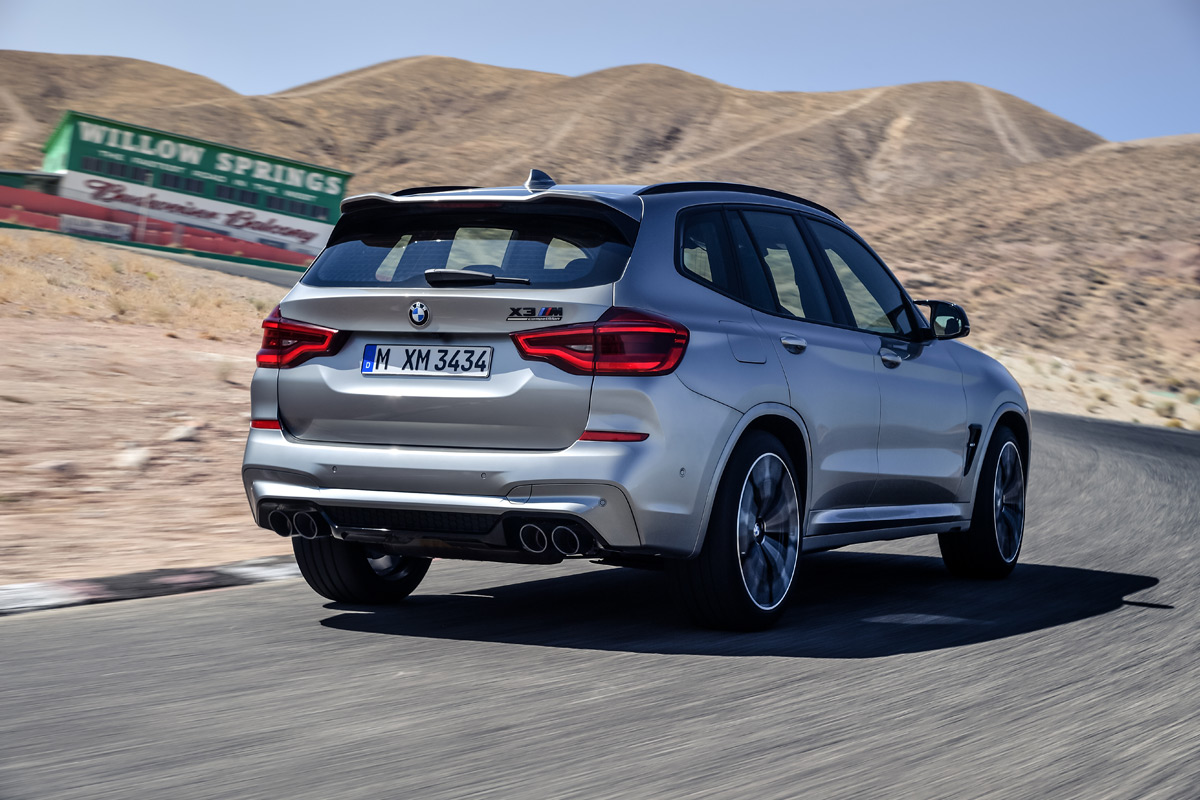 An upgraded M Steptronic automatic eight-speed transmission is mated to the new S58 engine in the 2020 BMW X3 M and X4 M. The transmission has been tuned for varied programming, depending on drive mode selection. In sport modes, the transmission provides fast, precise shifts with performance as the goal, while in comfort mode the shifts are smoother and more relaxed for better comfort and control.
Both the new X3 M and X4 M models also include BMW's new xDrive all-wheel drive system with enhanced traction control in both spirited and everyday driving. The system is normally on a rear-wheel bias, only sending power to the front wheels when the rear wheels reach the limits of their traction. However, in inclement weather or performance driving, the system will send power to each axle and wheel as needed, based on the drive mode selection and sensor inputs. An electronically-controlled damper system (standard on the X3 M and X4 M) aids wheel movement and passenger comfort.
Competition models of the BMW X3 M and X4 M come with an M-specific bracing package at the front end, with a carbon fiber-reinforced plastic (CFRP) strut brace running between the shock towers over the engine for added rigidity. In addition, the standard wheels on the X3 M and X4 M are enlarged for the Competition model.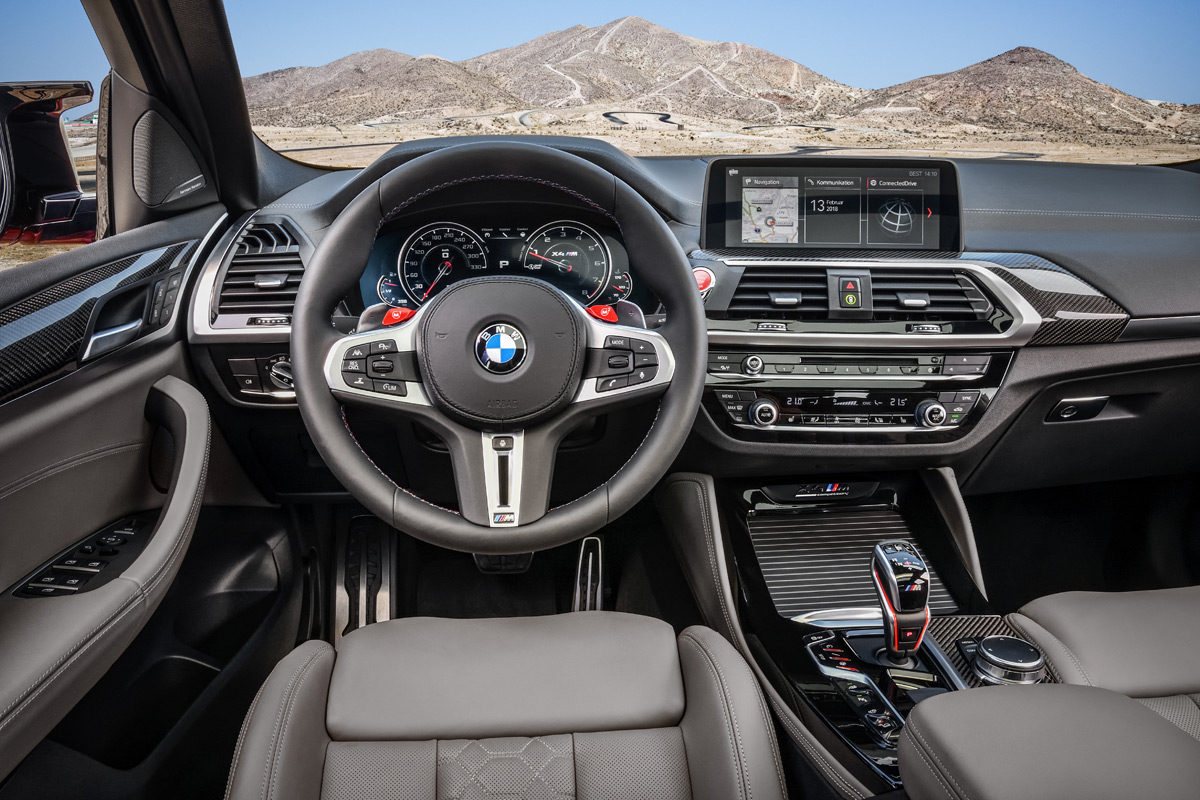 Standard on the 2020 BMW X3 M and X4 M are 255/45 ZR20 tires up front and slightly larger 265/45 ZR20 tires in the rear, on V-spoke design light-alloy wheels. Competition models get 21-inch light-alloy V-spoke design wheels sporting 255/40 ZR21 and 265/40 ZR21 tires.
M compound brakes with 4-piston fixed front calipers and single-piston floating rear calipers provide superb stopping power. Drilled, inner-vented brake discs measure 15.6″ in diameter at the front and 14.6″ at the rear. The compound design combines the cast-iron brake discs with aluminum hubs, giving the brakes excellent feel, a low weight and increased thermal stability.
BMW says that the new X3 M and X4 M models will enter production in April of this year, with pricing and other details to be released closer to the vehicles' launch dates.