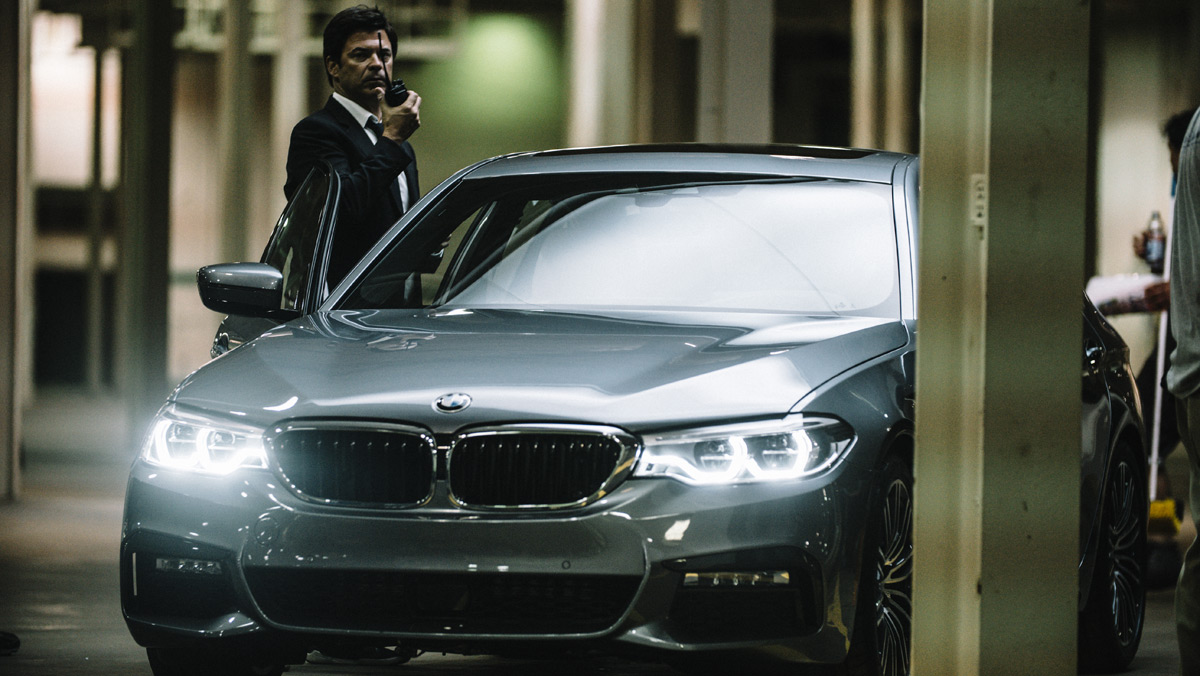 Back in 2001, BMW Films released a series of action-packed web short films called The Hire, which featured Clive Owen as "The Driver" and had big-name directors like John Frankenheimer, Ang Lee, and Guy Ritchie behind the camera. These videos were pretty awesome, and despite being released in a pre-YouTube world, they managed to rack up over 10 million views!
Now 15 years later, BMW Films has tapped Owens to reprising his role as "The Driver" in The Escape, along with Dakota Fanning, Jon Bernthal, Vera Farmiga.. and the all-new 2017 BMW 5 Series sedan. Because after all, the car is really the star of the show!
I was a HUGE fan of the original series, and I'm happy to say that The Escape lives up to (if not exceeds) the original series, with District 9 director Neill Blomkamp at the helm of this action-packed adventure. Jon Bernthal stars as a mercenary, and Clive Owen plays a skilled driver who must help a mysterious girl (Dakota Fanning) escape from a genetic lab, in his shiny new 2017 BMW 540i.
As with the original, the 5 Series gets a real workout in The Escape, with Owen and Fanning trying to outrun everything from a pair of Hummers to a helicopter. The whole film is basically one big car chase, with plenty of gunfire and general destruction thrown in for good measure!
Check out The Escape and let us know what you thought of it!