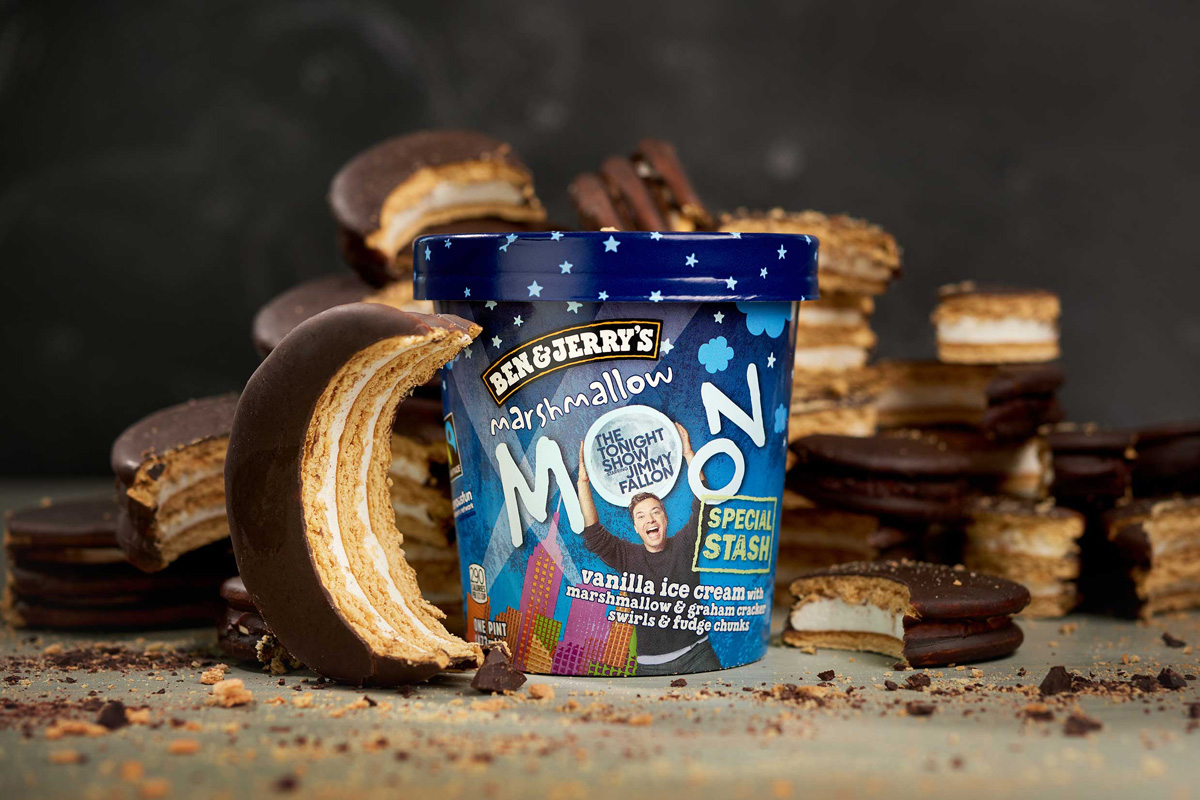 When Jimmy Fallon and Ben & Jerry's collaborated on an ice cream flavor a few years ago, they came up with Tonight Dough, a decadent concoction that quickly became a fan favorite and earned it a spot as one of Ben & Jerry's top ten flavors ever.
Now, Ben & Jerry's and Jimmy Fallon are partnering again, releasing an all-new "Special Stash" flavor called Marshmallow Moon, which features vanilla ice cream with marshmallow, graham cracker swirls and fudge flakes. I don't know about you, but that sounds like a frozen s'mores to me. YUM!
Jimmy Fallon introduced the special dessert last week on The Tonight Show, where he said its name made perfect sense "because the Tonight Show logo has a moon, and I have a body like a marshmallow."
Marshmallow Moon kicks off Ben & Jerry's Special Stash offering, where the ice cream maker will churn out small-run artisan batches of funky flavors available in Scoop Shops and on Ben & Jerry's e-commerce store for fans to purchase for a limited time only.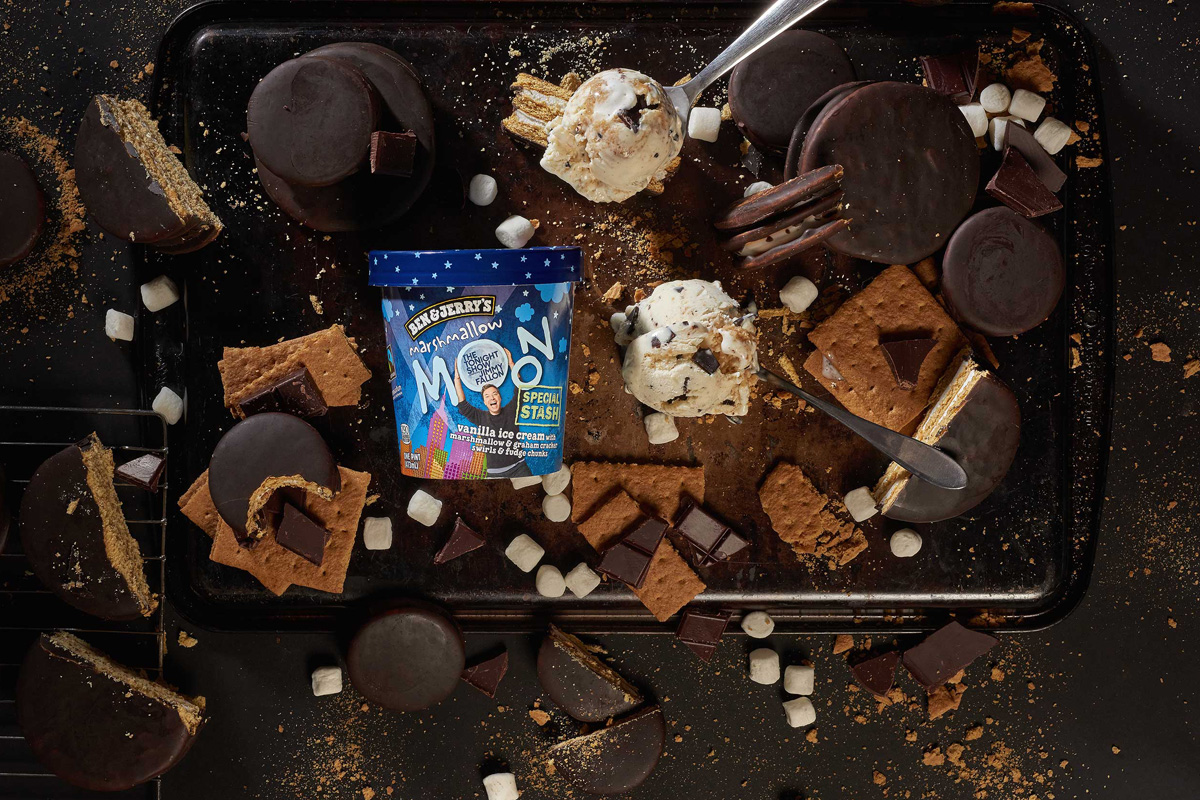 So what are you waiting for? If you're suddenly hankering for a pint (or two) of this deliciousness, you should hurry up and order some before it's too late. And Jimmy Fallon will be donating all of his proceeds from every pint sold to the SeriousFun Children's Network, a global recreational camp for children with serious illnesses, so you're supporting a great cause to boot!