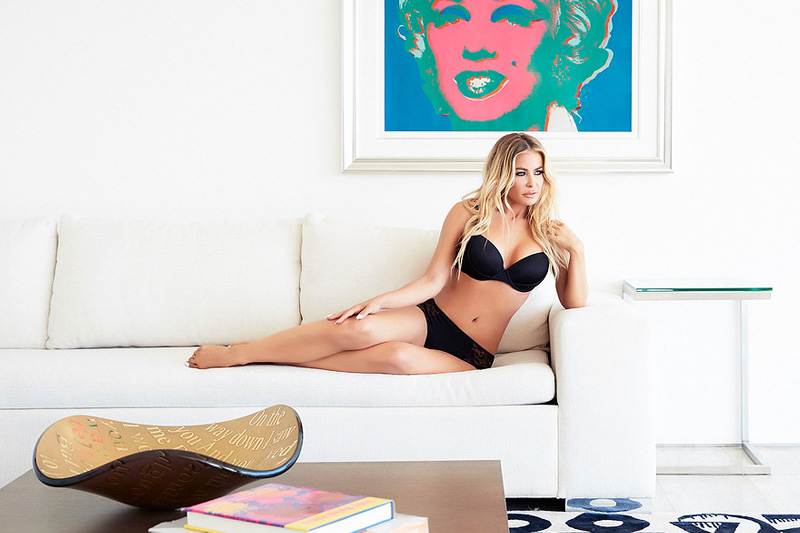 Ever wonder what happened to Carmen Electra? The actress/model seemed to be everywhere in the late 90s, appearing on TV in Baywatch and Singled Out, on the big screen in Scary Movie and other forgettable flicks, and in the pages of Playboy five times between 1996 and 2009.
Since then, we haven't seen much of the sultry vixen, but now she's back, following in the footsteps of Heidi Klum and Gisele Bundchen with the launch of her very own lingerie line, With Love From Carmen. And who better to model the sexy outfits than the bombshell herself, who looks pretty amazing in these photos!
The 44-year-old Baywatch beauty told Fox News that the idea has been in the pipeline for some time, saying "I've always wanted to have my own lingerie line since I started doing all the sexy photo shoots and then when I merged that with dancing and burlesque."
Electra is also encouraging guys to pick out some lingerie for their significant other:
"If you're a man out there, I would pay attention to what your woman is into. Just put a lot of thought into it. But also, think about how you want to see her. I think that's fun, too. You can also grab your girlfriend and have her try on lingerie for you at the store and pick it out together. I think that's so, so sexy and fun."
We can't argue with that advice, nor can we argue with these smoking hot pics!