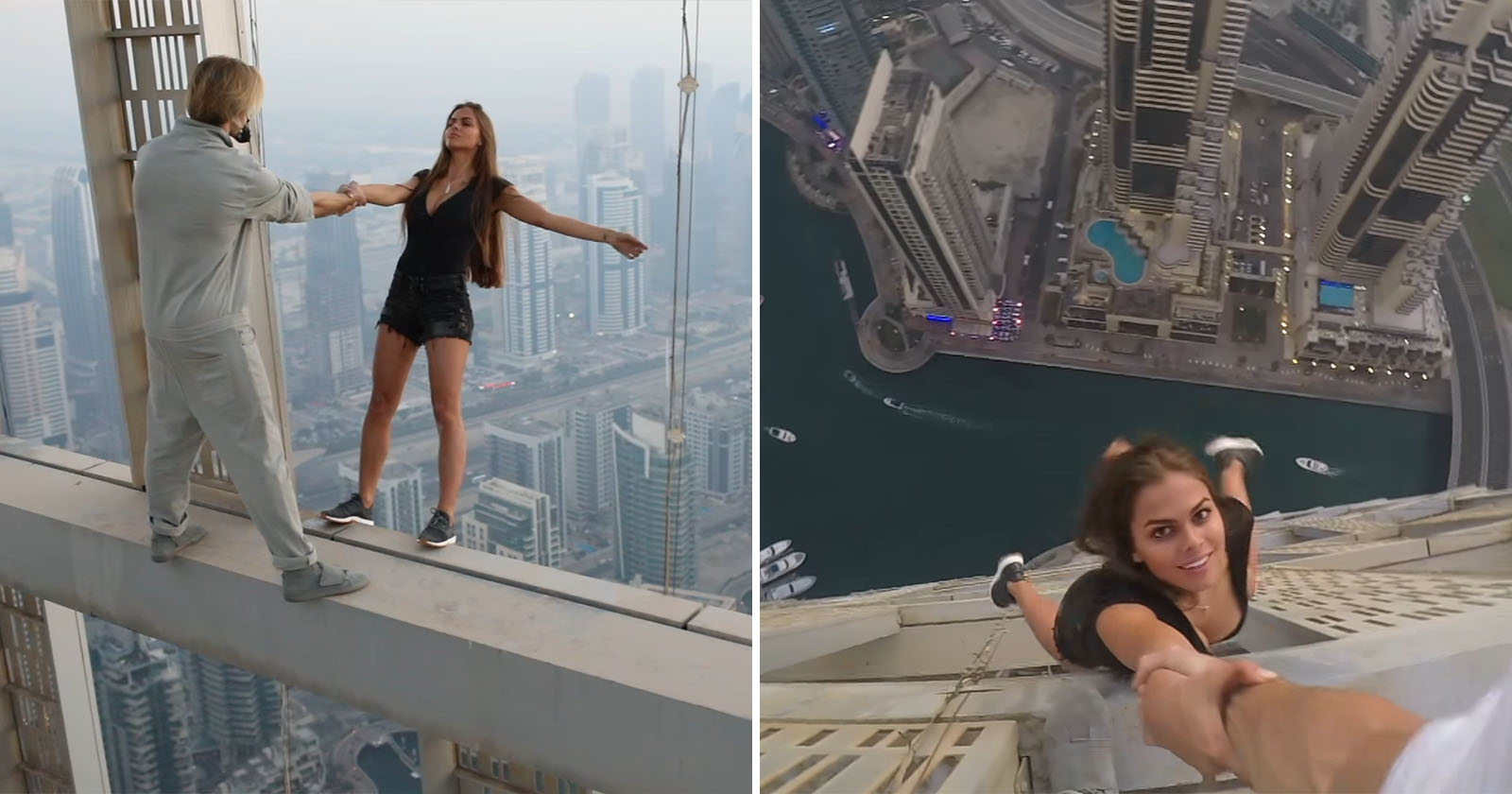 Russian model Viki Odintcova recently went viral thanks to an insanely dangerous photo shoot she did last month in Dubai. As you can see in the video below, the 22-year old model precariously dangles off the side of a 1,000-foot tall Cayan Tower, with no safety equipment to protector her should things go wrong.
While the photos and videos are nothing short of spectacular (and anxiety-inducing), I can't reiterate enough how dangerous "rooftoping" stunts like these are, with many people dying while trying to capture the ultimate selfie. In Odintcova's case, thankfully nothing went wrong, but had her assistant lost his hold on her, it would have been game over for the model.
The model posted a video of the terrifying shoot on her Instagram page, which has now gained over 750,000 views. And, it's safe to say that viewers are not impressed by her stunt.
"Stupidity at its finest," writes one commenter.
"Speechless by the amount of stupidity. No apparent safety equipment or precautions. If this becomes a trend I really will lose faith in humanity," writes another commenter.
What do you think of Viki Odintcova's death-defying stunt?