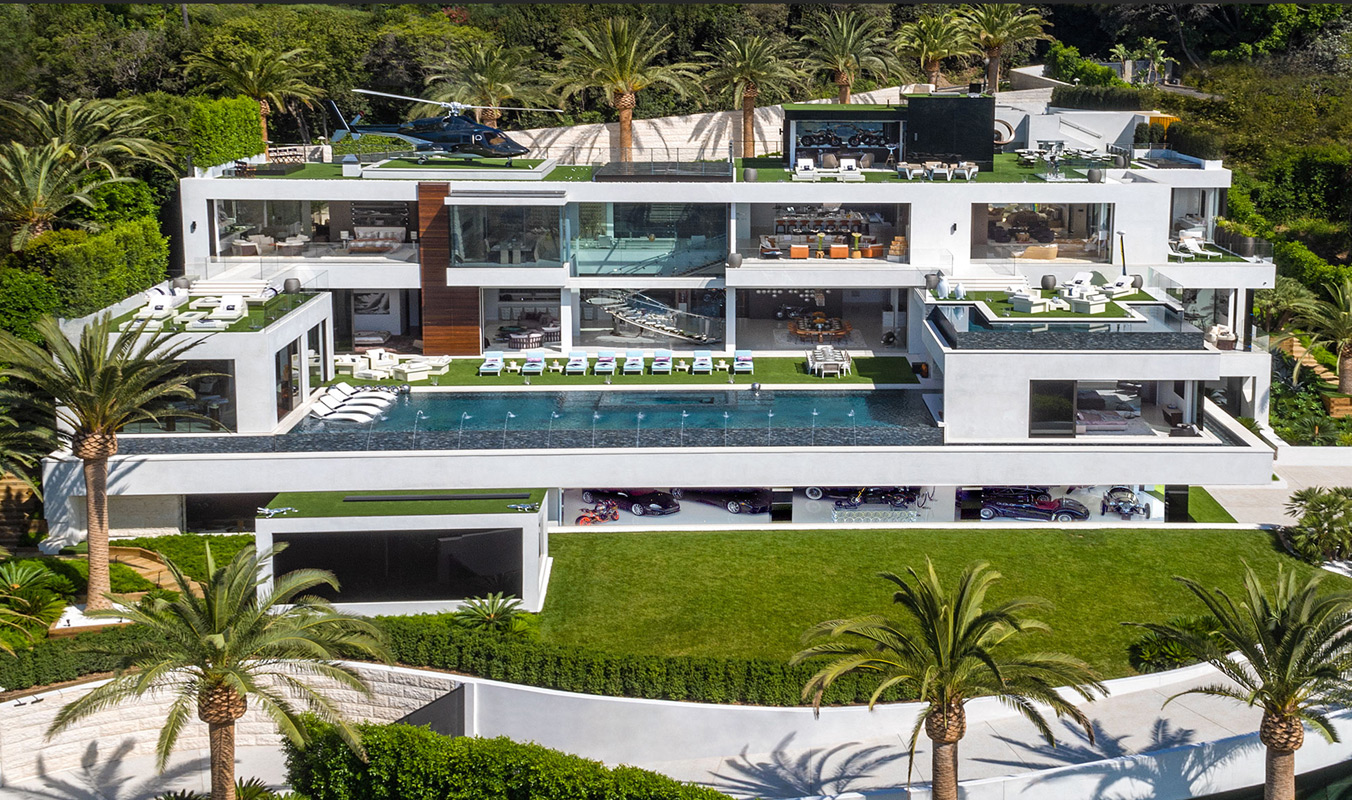 A 38,000 square-foot Bel Air mansion is breaking records as the most expensive home ever to be listed in the United States, hitting the market this week at an eye-popping $250 million!
On last night's episode of CNBC's Secret Lives of the Super Rich, Robert Frank gave us an exclusive tour of this mega-mansion, with its 12 bedrooms, 21 bathrooms, three kitchens, six bars, two wine cellars, massage room and spa, fitness center, state-of-the-art 40-seat movie theater, and an 85-foot infinity pool with a swim-up bar and 270-degree hilltop views from downtown to the ocean.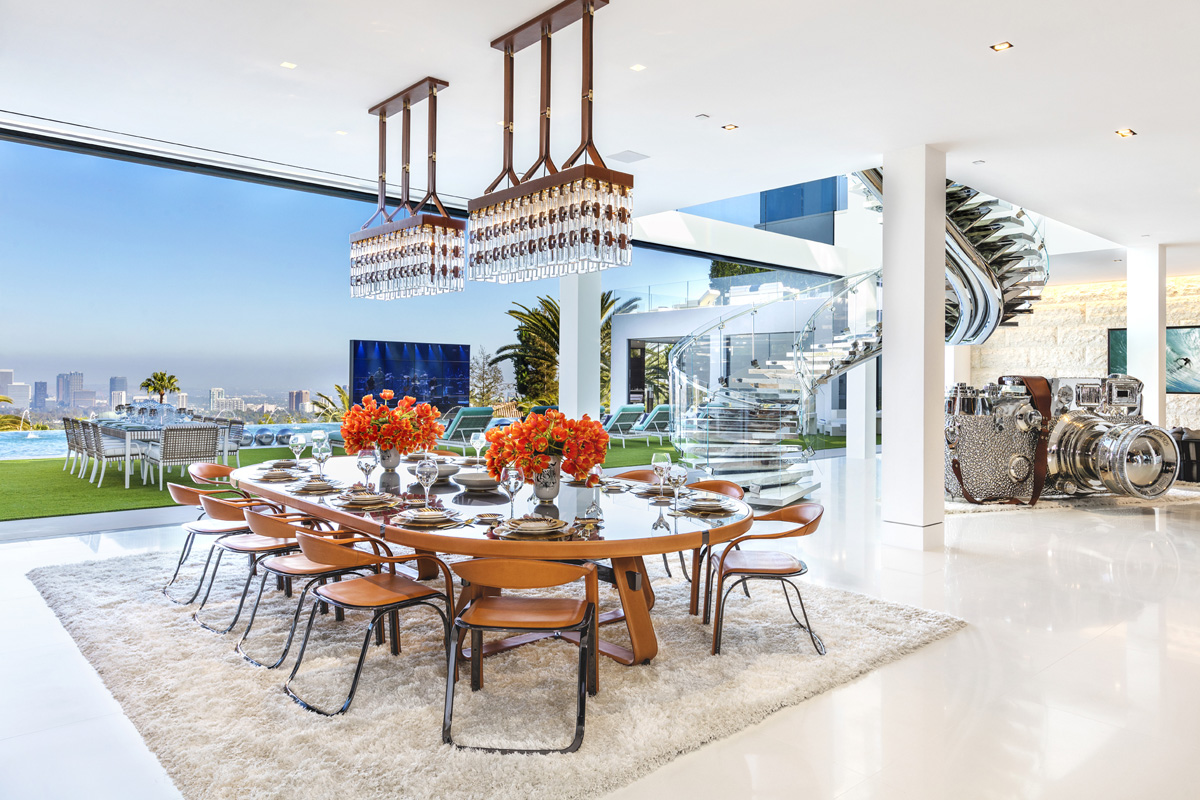 Real estate developer Bruce Makowsky says he was inspired by yachts. "People pay $100 to $200 million for their yacht, but were content paying only $30 million for the home that they live in everyday. The real estate market wasn't keeping up," he explains. So Makowsky designed the home "on spec", sparing no expense in creating the most excessive adult fantasy land, curating a lifestyle unique and exclusive to billionaires.
The fully furnished Bel-Air home also comes with a $30-million fleet of exotic cars and motorcycles parked in the foyer, including a one-of-a-kind Pagani Huayra that costs more than $2 million, the famous "Von Krieger" 1936 Mercedes 540 K Special Roadster (worth than $15 million), and 10 of the rarest, fastest motorcycles ever created, including an electric Lito Green Motion Sora. The staff of the home also get a brand new white Ferrari 488 and a bespoke yacht-themed Rolls Royce Dawn.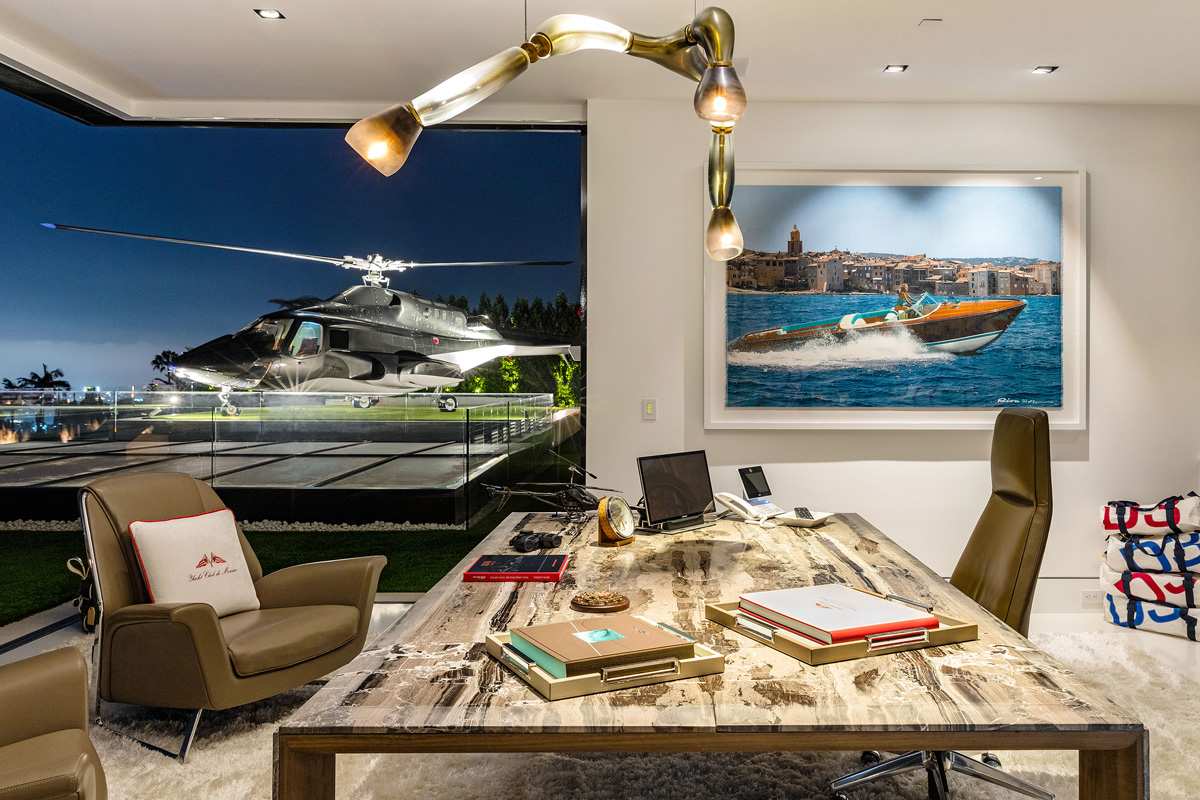 For those looking to have a little fun, there's a four-lane bowling alley that is lined with gold pins, along with shoes in every size. There are also glass Teckell ping-pong, pool and foosball tables, along with a massive candy room that would make Willy Wonka proud. And we can't forget the 40-seat 4K Dolby Atmos theater, the perfect venue to screen your favorite Hollywood blockbuster.
If that still isn't enough, there is an original Bell 222A helicopter from the television series Airwolf parked on the roof that has been restored with orange Hermès and Louis Vuitton leather. But since the house doesn't have a permit for landings and takeoffs, it's strictly for show.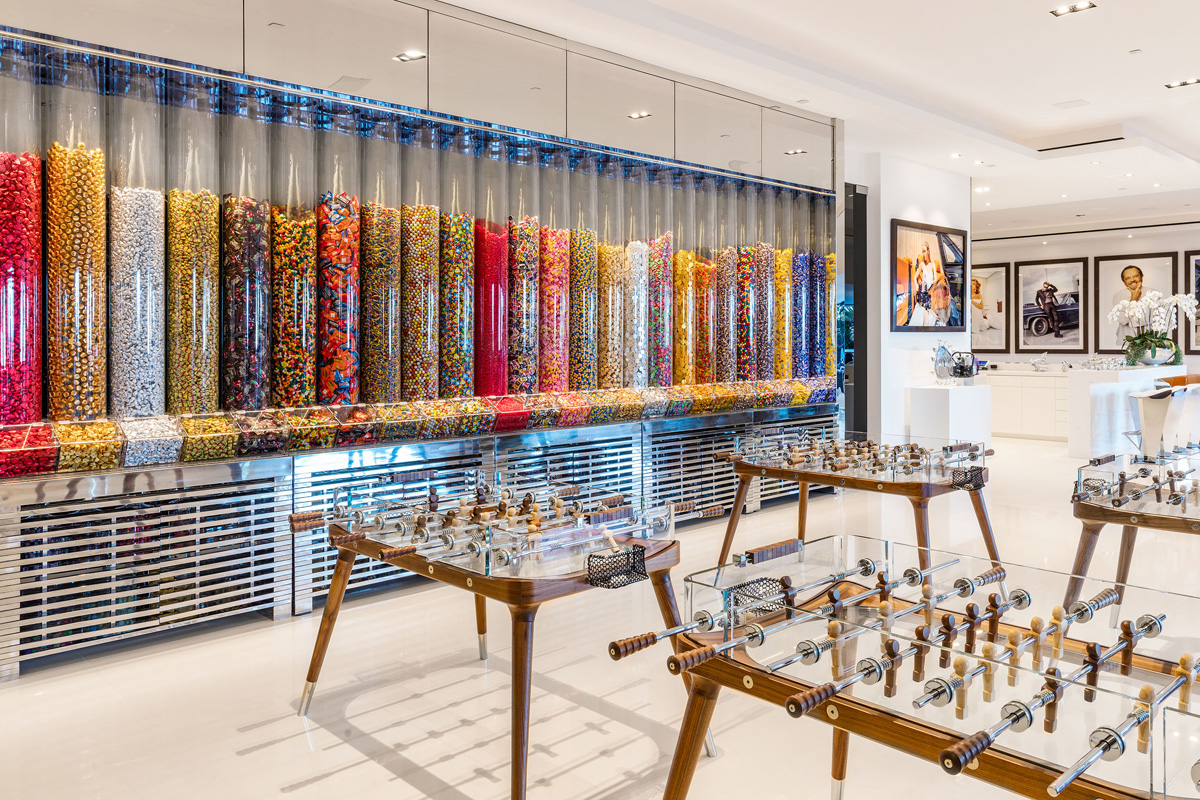 Sold turnkey, the estate also comes with an extensive collection of artwork. Highlights include an oversized metallic sculpture of a Leica camera by Chinese artist Liao Yibai, a vertical pinball machine made from Veuve Clicquot Champagne bottles, and framed Rock Royalty custom guitars. Makowsky will also pay for home's seven full-time, live-in staff – including a chef, chauffeur and masseuse — for two years.
This is a truly remarkable house, and while I will never be able to afford the staggering quarter billion dollar price tag (even if I won the Powerball), it's nice to dream..
Photo Credits: Bruce Makowsky / BAM Luxury Development